North-West University statistics lecturer Dr Piet Ntema recently presented a paper at the 17th annual International Technology, Education and Development Conference (INTED2023) in Spain.
He presented the paper from his PhD thesis titled "Feature selection of student(s) at risk of dropout using administrative data at a university in South Africa". He was among six other participants from South Africa who presented at the conference.
Dr Ntema, who holds a BSc and an honours degree in statistics, a higher education diploma, a master's degree in computer science and a PhD in operational research, said the experience was amazing.
"It was humbling and fulfilling at the same time. I realised that my PhD is at an international level and can make a meaningful contribution. My takeaway from the experience is that the NWU produces academics and researchers that can compete globally."
More about the conference
The ITED2023 took place from 6 to 8 March in Valencia, Spain.
Its main objective is to promote and share experiences and innovation in technology, education and development in all educational fields and disciplines. The conference included special interest sections such as experiences in education, curriculum design, research in education, quality assurance, international projects, pedagogical and didactical innovations, and university-industry collaboration.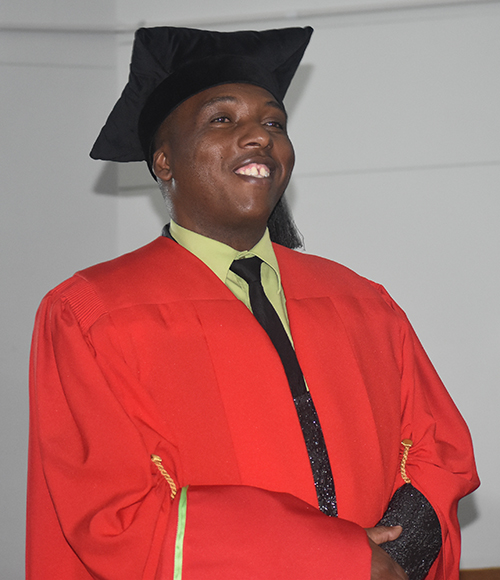 Dr Piet Ntema