When Prof Louis Kotzé, research professor at the Faculty of Law of the North-West University (NWU) utters the words "planetary crisis", it takes a moment to comprehend the magnitude of what he is talking about.
In an unimaginable vastness – the extent of which is inconceivable to the layman's mind – there floats a little blue dot. This dot follows an elliptical path around a star nearly 149 million kilometres away. It completes this path every 365 days. There is only one dot of this kind in the whole of existence – the Earth – and eight billion people depend on its well-being for their survival. But, the Earth is sick, its most advanced occupant is the ailment, and the cure lies in cooperation … and education.
Exactly when this infection started is the subject of debate, but the common consensus is that as humanity's industrial and agricultural reach expanded, so our resource-trampling footprint ushered in the Anthropocene epoch: a time when we became both the architects of a splendid future and of its slow demise. We started poisoning planet Earth and we have not stopped since.
Now, such globally renowned scholars as Kotzé and institutions such as the NWU and its Faculty of Law – which has positioned itself as the undisputed environmental law leader in the country – are setting about turning back the clock on the Anthropocene epoch.
"On a general level, my research focuses on environmental law, and very specifically on law in the Anthropocene, which enables me to determine how law could be reimagined for the purpose of addressing the planetary crisis in the Anthropocene," says Kotzé. He is also a senior professorial fellow in Earth System Law at the University of Lincoln in the United Kingdom and has contributed to more than 170 publications in this field.
According to him, an immediate and impactful rethink is required to address the problems posed by the Anthropocene epoch, which include the loss of biodiversity, climate change, plastic pollution, socioeconomic inequities, resource depletion and deforestation, to name but a few.
To negate these effects is a mammoth task, one that cannot be achieved without a multidisciplinary approach.
"What is important in my work is using the Anthropocene as an epistemic framework that allows me to research the ability of law in conjunction with governance arrangements to better guide human behaviour on a path that could presumably ensure planetary integrity. We are introducing a new legal paradigm that will allow scholars from social and political sciences fields to reimagine law for the purpose of the Anthropocene. Because this approach is of an interdisciplinary nature, it offers environmental lawyers certain opportunities to engage with fundamental forms of earth systems sciences and political science. Conversely, it offers non-lawyers an opportunity to engage with the legal aspects of earth systems transformation."
In other words, as our impact on the environment gets bigger, so does the need for us to find new paths to navigate the damage done and ensure that more is not done. This can only be accomplished through cooperation that highlights opportunities and cultivates an understanding of the needs and limitations of the various partnering fields.
"Another focus is climate education, which is a very hot topic – no pun intended. Climate change is one of the most pressing problem and challenges facing humanity, and climate education is one of the novel ways one can address several deficiencies that characterise global climate governance," says Kotzé.
The Anthropocene challenges researchers to rethink global governance and law by understanding the Earth as one interconnected system. Therefore there is a need for collaborative research and learning across disciplines, stakeholders and legal fields to develop earth system law as a framework to address these challenges.
"We are trying to find answers to several pressing questions that directly translate to the planetary crisis we currently find ourselves in."
For the NWU, this is imperative, as it is one of the university's aims to help achieve the United Nation's Sustainable Development Goals (SDGs), of which SDG 7 (Affordable and Clean Energy), SDG 13 (Climate Action), SDG 14 (Life below Water), SDG 15 (Life on Land) and SDG 17 (Partnerships for the Goals) are relevant in this regard.
It is humanity's responsibility as the custodians of our environment to not only protect it, but to ensure its prosperity for future generations. Here the NWU is laying down the environmental law.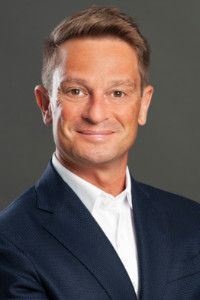 Prof Louis Kotze