The student unrests around fee increases and free higher education in recent years created deep fissures in the South African higher education environment.
One of the issues that was raised was a debate around decolonising the curriculum.
With this in mind, the North-West University's (NWU's) Faculty of Humanities hosted a colloquium on 18 and 19 November 2019 at the Mmabatho Palms in Mahikeng.
The main purpose of this colloquium was to discuss the decolonisation of the Humanities curriculum.
According to Prof Mpho Chaka, the deputy dean for teaching and learning in the Faculty of Humanities, curriculum transformation and renewal in the faculty forms an important part of the broader plan to build on and enhance faculty programmes to ensure quality learning and teaching.
"A major feature of the curriculum transformation and renewal framework is to establish a deep and shared understanding of transformation with a moral purpose across the faculty," says Prof Chaka.
"This will underpin the framework's strategic and operational priorities, set measures and targets for the various operational environments, and enable effective monitoring of the extent of implementation and identified improvements."
The speakers at the colloquium included Siseko Kumalo from the University of Pretoria who spoke about the transformation of the curricula for student social justice, and Dr Maerole Kgari Masondo from the University of KwaZulu-Natal who explored transforming the curricula for student success. Prof LM Hove from the NWU presented on transforming the curricula for epistemic access.
According to Mr Kumalo the Black Archive is a rich epistemic resource in reconceptualising curricula.
"The Black Archive comprise the works of literature giants such as JT Jabavu, poet Nontsizi Mgqwetho, artist Gerard Bhengu, and musicians such as Busi Mhlongo and Miriam Makeba," he explained.
"This rich epistemic resource in reconceptualising curricula requires that we consider two questions. Firstly, how does the Black Archive facilitate novel praxes of justice through epistemic access in pedagogy, and secondly, how do we arrive at these formulations of justice."
Dr Masondo said that, in the dispensation to construct a curriculum that will bring success to students in higher education, education needs to be relevant, meaningful and applicable to all students.
"We need to draw from the worldviews of all the students we teach, which means we must decolonise, globalise, indigenise and Africanise the curriculum," she explained.
"I believe that, if the NWU is serious about transformation of the curricula, the introduction of a decolonised curriculum should be implemented in quotas of 5%, increasing annually.
"This does not mean replacing colonial themes or knowledge, but rather elevating African and indigenous knowledge to an equal status with western knowledge," she concluded.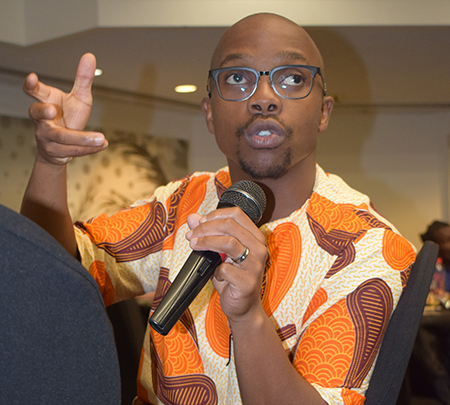 Siseko Kumalo from the University of Pretoria.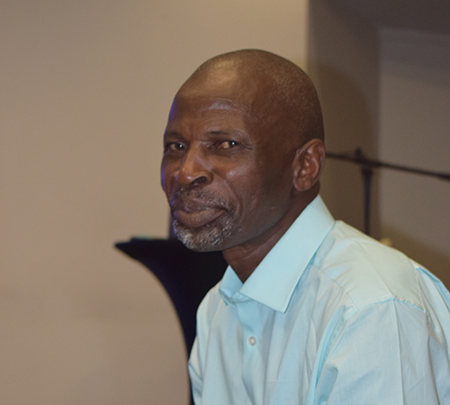 Prof LM Hove from the NWU.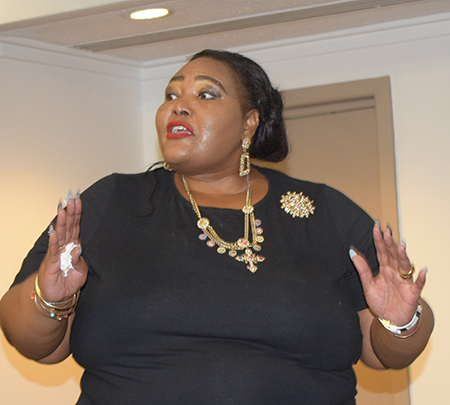 Dr Maerole Kgari Masondo from the University of KwaZulu-Natal.