The North-West University (NWU) Eagles are determined to display a more clinical performance in their fourth match of the Varsity Football 2023 tournament on 17 August. This comes close on the heels of a 2-1 loss to the Tshwane University of Technology.
"Execution proved to be a challenge in our previous match. While we managed to create a few opportunities, our inability to capitalise on them was evident. Moving forward, we will thoroughly assess the game, pinpoint our errors, rectify them, and emerge stronger as we face the Central University of Technology (CUT) in our next home game," says coach Amos Xabanisa.
"The defeat against TUT won't define us; it'll serve as a valuable lesson," he adds.
Coach Amos says he believes that the two remaining home games hold paramount importance for securing a coveted semi-final berth.
"Our primary objective now centres around clinching a spot in the semi-finals. To achieve this, we must amass maximum points during our remaining home fixtures. Playing on our own turf provides a relative advantage over traveling. Additionally, the crowd's energy adds a layer of pressure that can work in our favour."
Echoing this sentiment, captain Kananelo Motsoeneng says his teammates are eager for redemption following their defeat to TUT.
"CUT consistently poses a formidable challenge on the field and we are well aware of their capabilities. We are anticipating a rigorous contest, but I have unwavering faith in my teammates. We are resolute in delivering our utmost effort."
The NWU currently holds the fourth spot in the Varsity Football Log standings.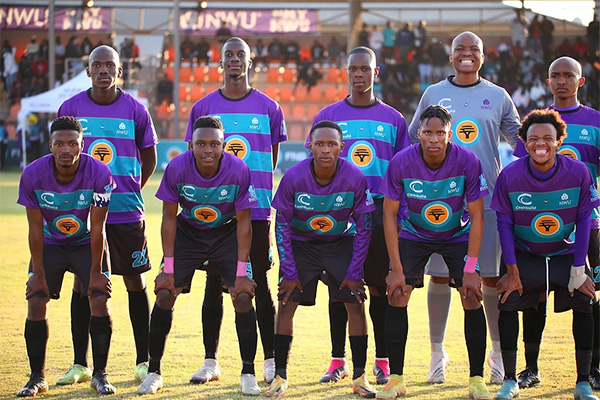 The NWU Eagles are ready to take on CUT.