North-West University (NWU) alumnus Jerry Baba Bangude was recently recognised for dedicating his time and resources to uplift the youth.
He received two accolades at the Mabaso Empire Youth Awards – the Author of the Year 2020 award and the Future Leader 2020 award.
These awards recognise young people for giving back to their communities.
It all started at the NWU
Jerry says the NWU played a major role in enhancing his career – it changed his way of thinking and how he applies his mind to life's highs and lows.
He obtained his BA Law degree in 2017, followed by a BAHons in political science in 2018.
During his time at the NWU, Jerry was the Student Representative Council (SRC) secretary general and a member of the Golden Key International Honor Society.
A page in Jerry's book
According to Jerry, his passion for changing the lives of young people pushed him to become a motivational speaker and author.
He published his memoir titled I have learned in 2018, and to date has sold over 500 copies. The book takes the reader through Jerry's life journey and shares valuable lessons. It was also recommended by the Gauteng Department of Education for secondary learners.
"I am going to publish two more books later this year," Jerry adds.
Jerry is dedicated to giving back to the community, and his motivational work is aimed at school learners at various institutions of learning. 
He also assists Grade 12 learners in his community to apply at various universities, gives career guidance seminars and even prison tours.
And what does the future hold? "In the next five years I see myself as a certified global inspirational speaker and an advocate of the High Court of South Africa."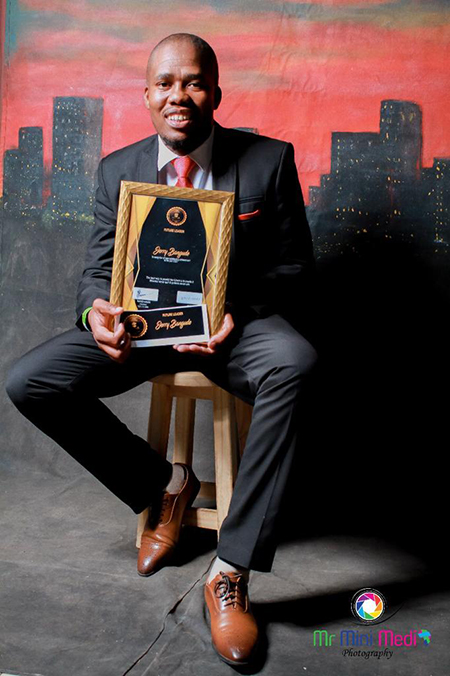 NWU alumnus Jerry Baba Bangude is passionate about giving back to the community in general and young people in particular.