North-West University (NWU) alumnus Thulani Tlhapi has proven that netball is not a sport only women can excel in.
Thulani, who currently plays for the Ikageng Classics, an all-male team based in Potchefstroom, recently represented the Dr Kenneth Kaunda district at the Spar National Championships.
At the championships he was selected to form part of the new Netball South Africa for Men's 35-member squad that will represent the country at various competitions.
Thulani started playing netball in 2016, during his matric year. "My friends used to play and I would be their score and time keeper, so I was always at the technical table. One day I decided to join them during practice, and I have never looked back" says Thulani, who started playing as a goal attack and has since changed to the wing attack position.
In 2019 he decided to try his hand at coaching, and he is currently coaching the NWU's Potchefstroom Campus Wellness team.
 "When I initially started coaching netball I did not have any experience, so it was a pleasant surprise when the team started to obtain many accolades. We even won the NWU Wellness Annual Tournament where teams from the three campuses competed against each other," says Thulani.
He advises young players that they must always remember that they were born for this game. They need to grab every opportunity with both hands because they are meant to be there.  "To those who want to play netball, remember that I didn't start off as a good player, but with hard work and determination I have been able to achieve so much," he says.
In the next five years Thulani sees himself playing more national and international games and coaching disciplined players. "As a coach it's better to lose with a disciplined team than to win with an undisciplined team."
Thulani obtained his BA degree in psychology and tourism management from the NWU in 2020. He is currently taking a gap year and plans on returning to university in 2022 to study towards a postgraduate qualification.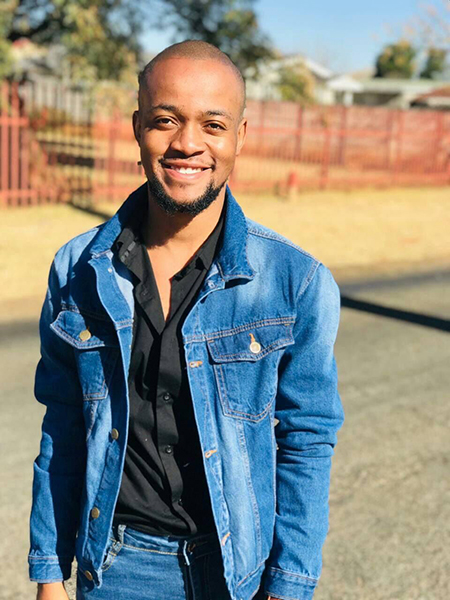 NWU alumnus Thulani Tlhapi has been selected as part of the Netball South Africa for Men's 35-member squad.