True to the spirit of Women's month, female alumni of the North-West University (NWU) are leading the way. Another feather in the NWU's cap is the appointment of Lerato Makgae to the board of directors of the National Radioactive Waste Disposal Institute (NRWDI).
The NRWDI is responsible for the management of radioactive waste in South Africa. This responsibility includes the following tasks: developing radioactive waste acceptance and disposal criteria in compliance with applicable regulatory and any other technical and operational requirements, assessing and inspecting the acceptability of radioactive waste for disposal, issuing radioactive waste disposal certificates, and managing, operating and monitoring operational radioactive waste disposal facilities.
More about Lerato
Lerato holds a BSc and MSc degree in applied radiation science and technology from the NWU, and has more than 15 years' experience in the nuclear industry.
Currently acting as chief director for nuclear policy at the Department of Mineral Resources and Energy, she is responsible for the development of nuclear policy and legislation.
Lerato is also an executive member of Women in Nuclear South Africa (WiNSA).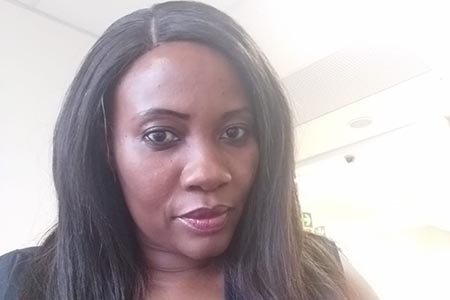 NWU alumna Lerato Makgae is now a member of the National Radioactive Waste Disposal Institute's board of directors.