North-West University (NWU) academic Otsile Maditsi says indigenous mining has a space to influence conventional mining.
"Indigenous mining is one of the 16 disciplines identified under the Indigenous Knowledge Act no 6 of 2019 as an early scientific method by indigenous communities of South Africa," he says.
The technology and innovation systems of indigenous mining communities have been applying since time immemorial, is significant and has the potential to ensure that knowledge holders and their communities are recognised and have a space to influence conventional mining in South Africa," he adds.
Otsile says it's surprising that in South Africa, which depends heavily on mining, little is known about the early history of local mining and metallurgy.
"Much of the former evidence has been destroyed by early colonial exploitation, but undoubtedly many traces of early mining still exist which have not been recognised or have simply been ignored."
He says mining for metal ore was first practised by indigenous agriculturists who appeared in Southern Africa about 2000 years ago.
"Furthermore, recognising indigenous people in the mining sector, can be a path to achieving #Goal 8 and 16 of the Sustainable Development Goals, which is to promote inclusive and sustainable economic growth and employment; and to promote just, peaceful, and inclusive societies," adds Otsile.
He says indigenous mining is not a new phenomenon, however, the effects of natural and man-made disasters have always placed a severe burden on indigenous mining.
"Despite the largely increasing economic impact of mining in South Africa, the effect of these activities leaves much to be desired for the livelihood of indigenous people living in and around these mining areas. The mining companies have made little or no effort in involving and recognising indigenous people in the development of these mines," concludes Otsile.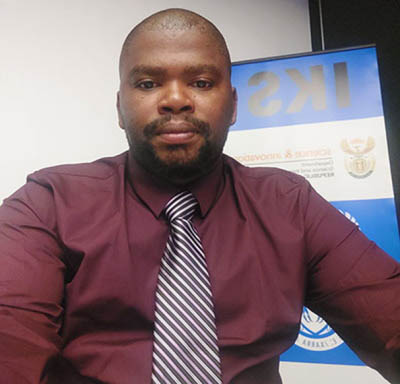 Otsile Maditsi