North-West University (NWU) academic at the Indigenous Knowledge Systems Centre, Prof Adeyemi Oladapo Aremu, has been inaugurated as the president of the South African Association of Botanists (SAAB) during the annual SAAB conference that took place at the University of Limpopo earlier this year.
He will serve as president from January 2023 to January 2025.
Prof Aremu says he is honoured to lead the SAAB. "Given the rich history of the SAAB and its impact on society, I am sincerely grateful to SAAB members and the council for trusting me with this important job.
"During my term as president, we as SAAB council will ensure the continuous growth of the association to remain relevant and impactful in our communities. In addition, we will continue to support our student members as they are an important part of the association," adds Prof Aremu.
Prof Aremu, a National Research Foundation C1-rated researcher, and is part of a multi-disciplinary research group that focuses on the holistic value-chain with regard to African indigenous flora. This entails the documentation of indigenous knowledge, bioactivity testing, phytochemical characterisation, safety evaluation, conservation, and the economic potential of African flora.
He is currently serving as an associate editor for the South African Journal of Botany, as well as other international journals such as BMC Complementary Medicine and Therapies, Plants, Cosmetics and Mini-Reviews in Medicinal Chemistry.
About the South African Association of Botanists
The SAAB is an accredited voluntary associate of the South African Council for Natural Scientific Professions, the legislated regulatory body for natural science practitioners in South Africa.
As one of the most prestigious scientific societies in the country, the SAAB is committed to promoting science and protecting biodiversity. It aims to advance fundamental knowledge and innovation in the botanical and/or plant sciences and related research disciplines for the benefit of people and the environment. The association undertake various activities, including the organisation of annual conferences and awarding of bursaries to postgraduate students. It is also the custodian of the South African Journal of Botany, an internationally recognised botanical journal.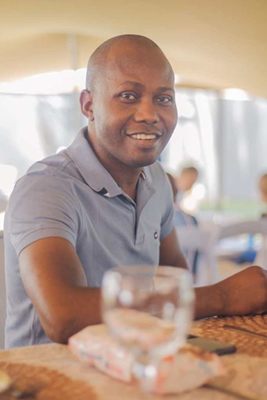 Prof Adeyemi Oladapo Aremu