The North-West University's (NWU's) Ikateleng project has been empowering school children from disadvantaged backgrounds for the past 31 years.

 Ikateleng – which means empower yourself – provides supplementary teaching in mathematics, economics, business studies, accounting, life science, physical science and English to high school students from Grade 10 to 12.
The NWU recently launched the 2019 Ikateleng project in Potchefstroom, Vanderbijlpark, Mahikeng and Lichtenburg, with 500 learners enrolling this year.
At the Lichtenburg launch prominent agricultural group NWK donated more than R500 000 towards the funding of Ikateleng.
Warren Makgowe, director for stakeholder relations at the NWU, says in addition to offering supplementary teaching to learners, the Ikateleng project also offers them life skills and career guidance.
"These interventions have proved to empower learners to do better during the year and to apply in time for studies for the following year," says Warren. "There are currently 380 Grade 12 learners in the Ikateleng project, and we look forward to welcoming them on our three campuses in 2020."
From humble beginnings to big city lights
Neo Panane, a former Ikateleng student, was only six years old when she lost her mother to breast cancer. Neo explains that soon after her mother's death, her family moved to Potchefstroom in 2006. "My father had lost most of his furniture, so my little sister and I slept on the floor for a number of years using two blankets as a base," says Neo.
"Growing up we also experienced emotional and physical abuse at the hands of our step parent, but that did not stop me from dreaming."
Ikateleng helped her turn her life around. In 2010 she joined the project where she received assistance with accounting, English, business studies and mathematics.
"I'm forever grateful for the impact this programme has had in my life and studies. I passed my matric with four distinctions and can attribute my success to the guidance and dedication of the Ikateleng teachers," says Neo.
Neo obtained a bursary to study towards a degree in chartered accountancy in 2013, followed by a BComHons in financial accounting at the NWU's campus in Vanderbijlpark.
She currently works as a senior administrator at the Auditor General South Africa in Rustenburg.
She advises current Ikateleng students not to dwell on the challenges they are facing, but to rather use that energy to focus on the future. "Use your challenges as motivation to push you to work even harder. This project allowed me to dream beyond my circumstances and helped me realise that my dreams to study further are valid."
The NWU looks forward to harnessing our current Ikateleng students' great potential and giving their dreams flight.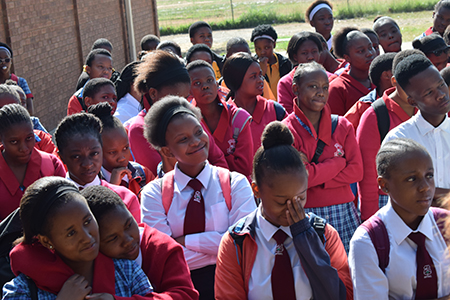 These excited students attend the Ikateleng launch in Lichtenburg.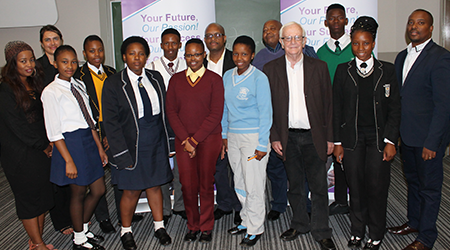 These students attend the launch on the NWU's campus in Potchefstroom. With them are Clement Manoko,Chris Windell and Warren Makgowe.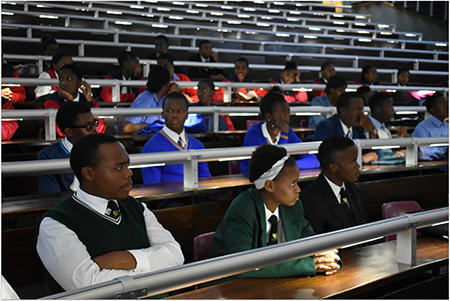 Students attending the Ikateleng launch on the campus in Vanderbijlpark.