by the Optentia research unit
A book was recently published under the editorial leadership of researchers from Optentia Research Unit on the Vanderbijlpark Campus. The team lead by Profs. Vera Roos and Jaco Hoffman from the sub-programme Ageing and Generational Dynamics in Africa (AGenDA), included researchers and students from all the North-West University's campuses.
Against the background of the real needs and struggles of older people, Age-Inclusive ICT Innovation for Service Delivery in South Africa: A Developing Country Perspective takes the reader on a step-by-step journey into the diverse contexts of developing a technological artefact to provide older South Africans access to information about services or events in their local contexts. What started out as a community-based research project to bridge the gap between South African law and policy frameworks guiding municipal service delivery to older recipients, culminated in different book chapters, each addressing a separate part of the process.
The aim of the project was to include an often-forgotten group of older cell phone users in using technology by obtaining information about their cell phone use. A safe interpersonal context was created by young student fieldworkers who are familiar with the sociocultural contexts of the older persons before inviting the older technology users to engage in data-collection methods. From this data the Yabelana (meaning to share in Nguni languages) eDirectory system was developed, consisting of a website, app and USSD code.
Intended for researchers, academics, and practitioners alike, the book guides the reader into the requirements, victories, and pitfalls in developing ICTs specific to the needs of older people challenged by limited literacy levels of some older South Africans, in deprived contexts who are often left behind in technology developments.
Prof Roos hopes this book will make a small contribution to enable older individuals to live their lives with dignity.
We also hereby, express our gratitude for funding received from the NWU DVC: Research and Innovation, Prof Refilwe Phaswana-Mafuya which supported the book publication. The book is open access, published by Springer and can be accessed on their website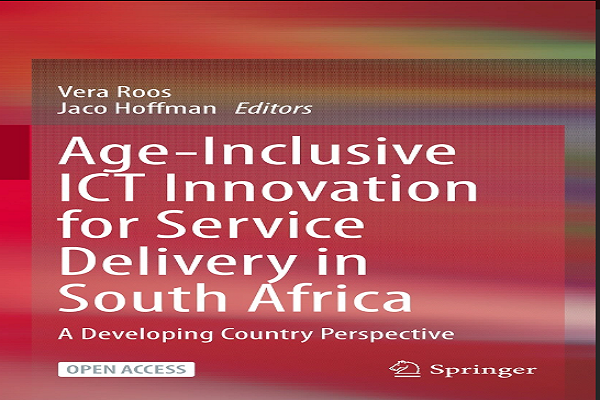 The book's front cover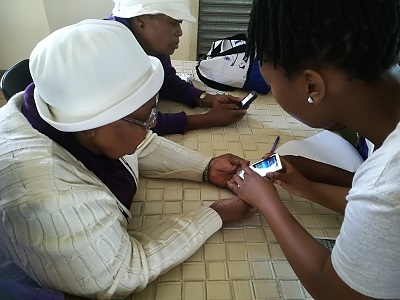 The aim of the project was to include an often-forgotten group of older cell phone users in using technology by obtaining information about their cell phone use