The South African economy is changing and with it, the level of experience and talent that is required. In the current competitive job market, recent graduates face a tough learning curve. This is why applied learning and internship opportunities are essential for students.
Internships integrate classroom knowledge and theory with practical application and skills developed in professional or community settings. According to various researchers, this benefits current students and those seeking employment after graduation.
Kgomotso Mopalami, a lecturer in the North-West University's (NWU's) School of Industrial Psychology and Human Resource Management, says students and graduates are keen on internships that prepare them for their careers, over and above the acquired theory. She says being in contact with professionals motivates them as they gain experience and develop their capabilities.
"The number of unemployed graduates remains high although several measures have been put in place to curb the socio-economic challenges," says Kgomotso.
In 2018 the President launched the Youth Employment Service (YES), a social intervention between government, business, and labour focusing on internship programmes. Many organisations have also incorporated graduate internships into their employment structures.
Kgomotso stresses that internships are imperative for transitioning from learning to employment as they provide new graduates with an opportunity to acquire relevant working experience.
"It is therefore important that higher education institutions revisit some of their academic qualifications to incorporate internships in their curricula," she says.
"Also, a proper governance structure for monitoring and evaluation must be in place to ensure that desirable outcomes of the intended internship programmes are met. Such monitoring and evaluation measures should include the definition of tasks to be performed, and evaluate the impact of the development support offered through the programme."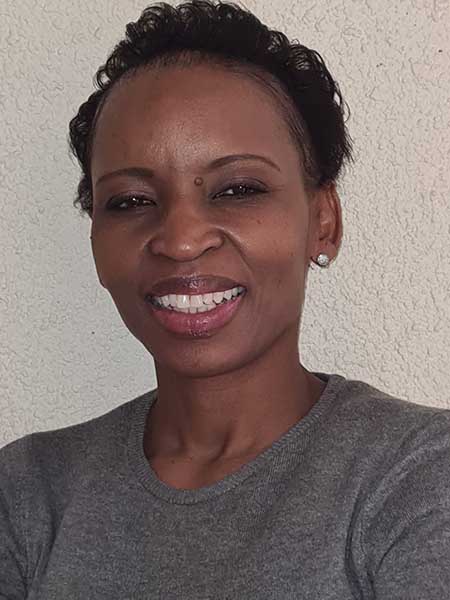 Kgomotso Mopalami