Subject chair: Clinical Pharmacy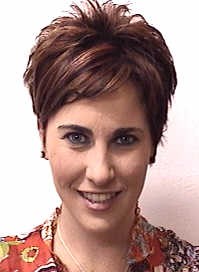 Marlene Julyan was born as eldest daughter of Willie and Martie van den Berg. She matriculated in 1998 from Potchefstroom Gimnasium. She completed a BSc degree at the former University of the Free State and started afterwards with a B.Pharm at the former PU for CHE. While studying Pharmacy, she did concurrently a Honours and Masters Degree in Latin. She obtained her PhD at the North West University in 2009 with the title "A Phytochemical analysis of some ancient narcotics, with comparative notes on South African folk medical practices" .
Marlene currently lectures undergraduate Pharmacy students. She acts as study leader/co-leader to 10 M.Pharm students as well as 1 PhD student. She is the module coordinator of the Primary Care Drug Therapy (PCDT) course with an average of 200 registered pharmacists per year who complete the course to prescribe antibiotics in the primary health care setting.
She is author/co-author of 6 articles in accredited journals. As scientist, she delivered presentations at 2 international and 5 national conferences.
Marlene acts as internal and external examiner for several universities. She is a registered pharmacist at the South African Pharmacy Council and acts as tutor for 5 students annually.
Physical Address
Building G23, K103, Potchefstroom Campus
Telephone Number
018 299 4446
Cellphone Number
082 898 0451
E-mail
marlene.julyan@nwu.ac.za