WHO Collaborating Centre for the Quality Assurance of Medicines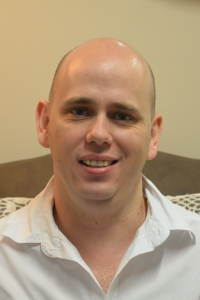 Dr Brits specialises in Pharmaceutical Sciences and obtained, BPharm, M.Sc. (Cum Laude) degrees and a PhD Pharmaceutics in 2008, from Potchefstroom University for CHO, South Africa. During the last 15 years I focused on Quality Assurance and Control of Medicines. Working with the International Pharmacopoeia (Ph.Int.) and World Health Organization [WHO] provided me with a vast range of opportunities.
His field of expertise includes: Pharmaceutical Monograph development, Quality Assurance Systems in Pharmaceutical Quality Control Laboratories and Physico-Chemical studies of Pharmaceutical Products.
Since 2008 he has been participating in the Development of Monographs and related Quality Guidelines for the International Pharmacopeia (Ph. Int.).   All the monographs are developed at a WHO Pre-Qualified Laboratory which is also an ISO 17025 accredited QC Laboratory namely the Research Institute for Industrial Pharmacy® incorporating CENQAM® - Quality Control (QC) Laboratory.
Dr Brits has participated in numerous Consultations on the Specifications for Medicines and Quality Control Laboratory practises since 2011 to date at WHO in Geneva, Switzerland, and has been appointed as a Technical Advisor of the WHO Expert Committee on Specifications for Pharmaceutical Preparations. Dr Brits provides training to various Regional (AFRO-region) Regulatory Authorities focusing on WHO Good Practices re Pharmaceutical Quality Control.
As Director of the WHO Collaborating Centre for the Quality Assurance of Medicines, he provides Technical Support and Training to National and Regional Laboratories, focussing on the implementation of Quality Management Systems (QMS) and WHO Quality Control Guidelines.
Dr Brits is also involved in numerous regulatory capacity building activities to assist with the strengthening of regulatory systems in Africa.
Physical Address
WHO Collaborating Centre for the Quality Assurance of Medicines
                Research Institute for Industrial Pharmacy® incorporating CENQAM®
                North-West University
                Pharmaceutics building G2, Room 112
                Potchefstroom
                South Africa
                2531
Telephone Number
+27 18 299 2323
Cellphone Number
+27 82 557 9599
E-mail
Marius.Brits@nuw.ac.za