Associate Professor
Laboratory Manager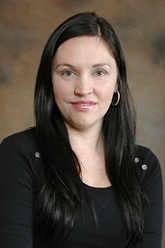 Carina Mels is full-time Research Professor and Director of the Hypertension in Africa Research Team (HART) at the North-West University (NWU), South Africa. Carina has published more than 80 peer-reviewed papers and acted as post-graduate study supervisor to more than 20 Masters and Ph.D students. On two occasions her students received the Vice-Chancellor's medal for most outstanding master's degree student in the Faculty of Health Sciences. As of 2022 she holds a C2-rating from the National Research Foundation, indicating that she is an established researcher. She is the local Principal Investigator of the African PRospective study on the Early Detection and Identification of Cardiovascular disease and HyperTension (African-PREDICT) as well as the PRospective Effect of COVID-19 on Early cardiovascular disEase Development in Africans (PRECEED-Africa) study for which she received grant funding from the Medical Research Council as part of their self-initiated research program as well as from the National Research Foundation as part of their competitive support for rated researchers program (2022-2024).
Carina is actively involved in the mentorship programme of the National Research Foundation aimed at capacity building for young graduates or post-graduates. She serves on the Board of Directors and the Next Generation Committee of the Southern African Hypertension Society (SAHS). As a Professional member of the International Society of Hypertension (ISH) she is also involved in the African Regional Advisory Group with the aim to alleviate the burden of hypertension on the African continent. She also serves on the Editorial Board of the journal Metabolomics.
With her background in biochemistry and metabolism she took the opportunity to use proteomics and metabolomics to investigate early changes associated with the development of future cardiovascular disease. In the next 10 to 20 years she aspires to apply her skills and knowledge gained through her research funded by various national bodies to identify novel biomarkers indicative of the early development of cardiovascular disease. This can ultimately aid to prevent hypertension and associated cardiovascular conditions through implementation of early, pre-clinical detection techniques to guide precision medicine.
Physical Address
North-West University, Potchefstroom Campus, Hoffman Street, Building F12, Room 104
Telephone Number
018 299 1983
Cellphone Number
0832873635
E-mail
carina.mels@nwu.ac.za