Professor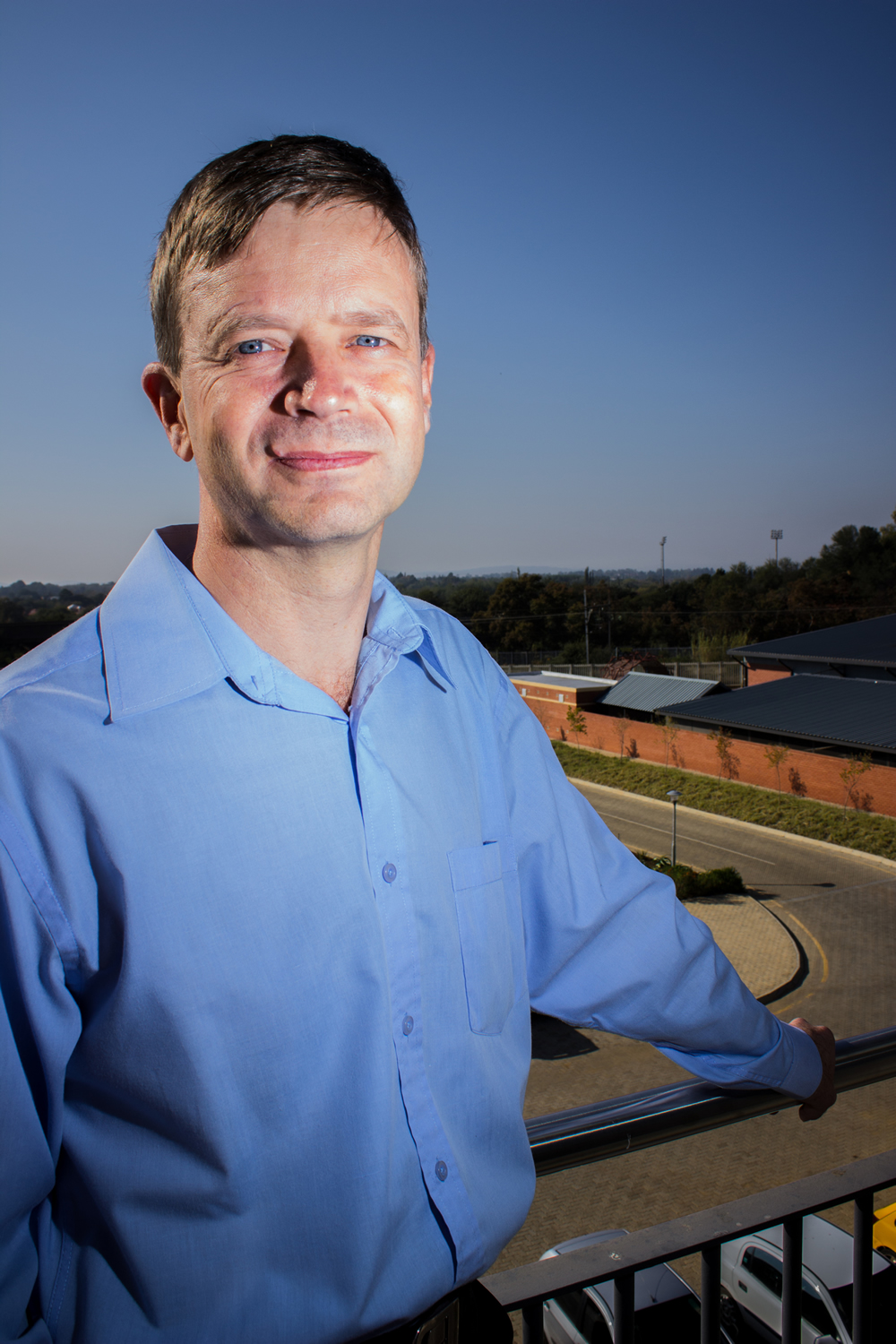 Albertus Stephanus Jacobus Helberg obtained his B.Eng (Elektr) cum laude in 1989, his M.Ing (Elektr) cum laude in 1991 from RAU. He completed his D.Eng at the same institute.
After completion of his studies Albert joined Eskom, the national electricity utility, as an engineer in training in the National Telecommunications section where he gained experience on various applied telecommunications technologies. During his five years at Eskom, Albert was promoted to Engineer and Senior Engineer. He left Eskom to join PQNetworks as a technical consultant on network management systems where he consulted to the major companies in the telecommunications industry in South Africa.  Albert still consults to the telecommunications industry in Southern Africa.
In 2001 Albert Helberg accepted a nomination as full professor at the School for Electrical and Electronic Engineering at the Potchefstroom University for Christian Higher Education, which since merged to become the North-West University.  Albert served as Director of the School of Electrical, Electronic and Computer Engineering from 2002 to 2006, Faculty Director of Quality and Education (2007-2008), Acting Dean (2009) and is currently Director of the Research Unit on Energy Systems (2012- ). 
Albert has an active interest in research in telecommunications and is research leader for the TeleNet research group in telecommunications, part of the Telkom Centre of Excellence at the NWU. His areas of speciality include error correction coding, network coding and wireless mesh networks.  Albert Helberg is the author and co-author of several papers in International and National technical journals. He has acted as studyleader for more than 25 M.Eng and PhD students. Several of these students have received research awards, including best research thesis in the faculties of Science, Engineering and Health on all three campuses of the NWU and best student paper awards at national and international conferences.
Albert was named a Senior Member of the SAIEE in 2001 and has served as Technical Programme Chairperson for the IEEE Africon 2004 conference in Botswana, as well as Africon 2007 in Namibia. He is also active on research evaluation panels of the NRF and various universities in South Africa.
Albert has a special interest in establishing and leading innovative projects within the Faculty of Engineering.  One of these projects is the NWU Solar Car Team that competed in the international FIA alternative energies cup for research groups and won the 2012 Olympia Class Rally event.  This is the first time that a South African team has won.
Physical Address
School for Electrical and Electronic Engineering
North-West University (NWU)
Hoffman Street Potchefstroom
2520
South Africa
Telephone Number
018 299 1966
E-mail
albert.helberg@nwu.ac.za