The 2021 Olympic Games are almost here and 22-year-old NWU hockey captain Charné Maddocks from Kimberley was selected for the South African Hockey team that will be headed to Tokyo, Japan in July.
Charné is currently completing her BEd Honours degree majoring in special needs at the North-West University.
The selection process took place during the Inter-Provincial tournament which was held in Bloemfontein in 2019.
She was selected from among the players who took part in the Inter-provincial tournament which was held in Bloemfontein in 2019.
Forty-six players were selected and in December 2020 a national camp was held, where only twenty-eight ladies made the cut.
The final squad selection was made on the 27th of May 2021.
"It is an overwhelming feeling and it still feels unreal," says Charné.
"I am happy that all my hard work and sacrifices paid off and my main focus right now is to make sure that I'm ready for the Olympic games so I can contribute positively towards the success of the team."
We wish her all the best and the NWU is behind her all the way.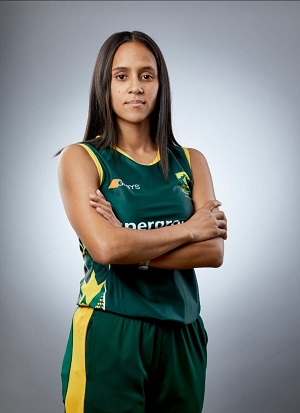 Charné Maddocks