Prof Hanlie Moss, research director of PhASRec (Physical Activity, Sport and Recreation) at the North-West University (NWU), completed her master's degree in Biochemistry, although she has always had a profound interest in the way the human body moves.
She coached gymnastics while completing a BSc in Physiology and Biochemistry and decided to study human movement science to become a better coach.
When she was introduced to biokinetics in her third year, she immediately knew that that was what she wanted to do. She found that biokinetics provides the perfect combination of sports and medicine. 
After she had completed her honours degree in Biokinetics, she opened a practice in Oudtshoorn, believing that no matter where or how one practises biokinetics, it is always a winning recipe.
It is simply a matter of retaining one's patient long enough for them to apply behaviour changes and experience the outcome. Prof Moss's career satisfaction lies in exactly this – making an impact on the day-to-day living of others. 
Her first project after she had been offered a position at NWU Biokinetics looked at homocysteine as a marker for cardiovascular disease.
Following that, she worked on projects like the Prospective Urban and Rural Epidemiological (PURE) study in 2005, in which data was collected in rural areas. She realised the impossibility of making a positive difference in South Africans' health when the broader population is not able to take care of themselves through exercise, taking medication and good nutrition.
Unlike psychologists, nurses, dietitians and the like, the profession of biokineticist is limited to the private sector. Every time an attempt is made to bring biokinetics to the public sector, more evidence of its effectiveness is demanded, despite the vast amount of existing research that proves exercise to be an effective treatment for various conditions.
As Prof Moss is passionate about health during pregnancy, she conducted research on pregnant women. She found that many South African women are obese. When these women become pregnant, they are at a higher risk of developing conditions such as diabetes and hypertension.
General research shows that these women often give birth to bigger babies who are, in turn, predisposed to obesity. Although the babies of women who exercise during pregnancy are not necessarily smaller, their fat percentages are lower at birth. 
In her project, Prof Moss wanted to address the reality that pregnant women in South Africa do not exercise due to misconceptions about associated dangers and risks. She found that the average woman retained at least 5 kg in weight after her baby's birth.
The problem presented by multiple pregnancies is evident. Ideally, an intervention should take place, but access to the broader population is difficult.
Prof Moss then collaborated with a Polish colleague to develop the NEPPI project, which aims to equip practitioners such as physiotherapists and biokineticists with accurate knowledge online regarding exercise during pregnancy so that they can effectively prescribe exercise to pregnant women.
 In another project, the B-Healthy intervention, Prof Moss explored her passion for non-communicable diseases (NCDs) and their risk factors. The intervention involved testing the vitals of two groups of people in Ikageng as the first step. One group was subsequently given exercises to do on a weekly basis, while the other simply did routine exercises given to them during their monthly clinic visit to get their prescription medication.
Prof Moss spent three months observing the running of procedures at the clinic and found that, on average, patients would arrive around 06:00 and leave at around 13:00 – a startling reality.  
She negotiated with clinic staff and arranged for her Biokinetics students to come in and assist with screenings, which would free the nursing staff to write and prepare prescriptions. While the screenings were being done, the Biokinetics students would let patients exercise for one hour.
This procedure was followed for three months, followed by another three months without incentives (for example, payment of transport) to see if the patients would continue this healthy pattern. 
It was found that for patients to maintain the pattern of exercise, they had to feel and experience physical improvement in their bodies. They needed to experience that, for example, they could walk longer distances, complete tasks around the house more easily, show better blood pressure or blood sugar levels, etc.  
Nonetheless, strong cultural perceptions regarding exercise and the associated risk factors were maintained to an extent, and limited resources to maintain exercise habits and healthy diets remained a reality.
As a follow-up to this project, Prof Moss designed an intervention that would be more sustainable in these communities. In collaboration with colleagues from Finland, an app was developed in which exercise programmes are presented to these individuals in Setswana, using self-made apparatus like brooms, flour bags to squeeze, jump ropes made of threaded plastic bags, weights made of Coke bottles filled with sand, etc.
The app will be tested in the next year or so, but the idea is to have exercises available to download and/or print so that individuals can complete these programmes at home or under supervision at the clinic. The ultimate goal is to accompany these programmes with budget-friendly grocery lists and recipes for a nutritious diet to empower communities with knowledge to be able to take charge of their health.
 Prof Moss did not stop there. She undertook another research project when she was approached by a parent whose child resided in a care facility for intellectually disabled persons.
The parent was concerned that residents at the facility spent their days simply sitting around, so Prof Moss planned an initiative to bring exercise to them. It started with a walking programme, and with funding from the National Lottery the care facility was eventually equipped with an entire gym and a biokineticist was appointed.
Prof Moss then expanded her research to another current intervention for young adults suffering from major depression. The intervention looks at objective measurements to diagnose the condition and measure progress brought about by physical exercise.
Prof Moss strives to bring biokinetics as an occupation to the public sector by generating enough evidence that exercise serves as an effective treatment for many lifestyle-related conditions.
Her dream is to see biokinetics in rehabilitation centres for depression, facilities for the mentally impaired, dialysis units and all clinics in the public sector.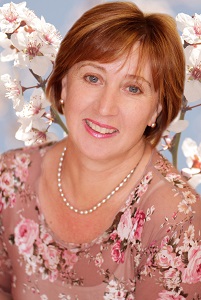 Prof Hanlie Moss