Seven bodybuilding athletes from the North-West University's (NWU's) Mahikeng Campus participated in the Bodybuilding South African National Championships that took place on 2 and 3 October 2021.
They showed their mettle, and three of them finished in the top seven. David Tshose, the 2019 National Champion, successfully defended his title in his category. Penny Sambo, the current chairperson for bodybuilding on the Mahikeng Campus, finished in third place, and Philemon Moseki took sixth place.
Penny says it was a wonderful experience. "This was my first time at the national championship, and I prepared as much as I could. I am greatful for the experience and I am proud to have placed third at my first national-level competition.
"I'd like to thank my coach, David Tshose, for his support and guidance and standing by me. He really is the greatest coach I've ever had," adds Penny.
The team will now focus on the upcoming University Sports South Africa Championships which will take place from 8 to 12 December 2021 in Empangeni.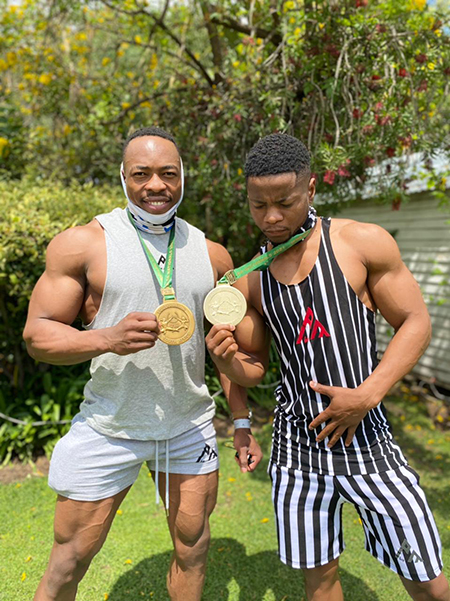 Penny Sambo and David Tshose proudly display their medals.