Oldrin Masowa
Life is a collection of moments, and by giving back, you can make these moments memorable.
The North-West University's (NWU's) Student Campus Council (SCC) on the Potchefstroom Campus recently hosted Barefoot Day, a campaign aimed at giving back to community by donating clothes and food to the less fortunate.
True to its name, Barefoot Day kicked off in the early morning hours with SCC members and students walking barefooted on campus donating clothes, blankets, non-perishable food items and toiletries for distribution.
The event is held annually before the beginning of winter and has been helping the underprivileged communities of Potchefstroom for more than 20 years.
According to Nicolas Umeh, SCC Community and Stakeholder Engagement officer, the initiative has been making a real difference in the lives of people who need it most.
"We wish to appeal to anyone who wants to contribute to this worthy cause – either by sponsoring or making donations – to contact the SCC office," adds Nicolas.
"During the height of Covid-19 pandemic the event could not take place, and therefore the need within our communities is really great."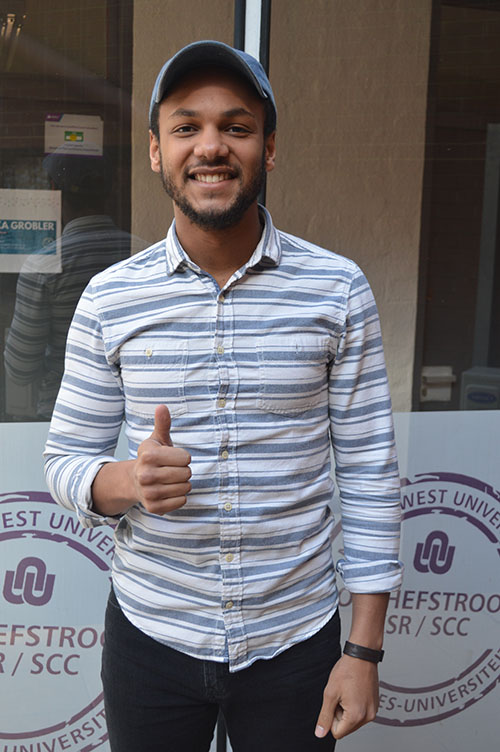 Nicolas Umeh is the SCC Community and Stakeholder Engagement officer on the NWU's Potchefstroom Campus.