Kealeboga Pule, a North-West University (NWU) alumnus and LLB graduate, has gracefully woven his creative brilliance into the fabric of the Miss South Africa pageant.
As managing director and co-founder of Nungu Diamonds, Kealeboga's design excellence is responsible for crafting the dazzling new Miss South Africa crown that has captured the nation's imagination.
The crown, named "Mowana" after the Tree of Life, radiates vitality and symbolism and was designed by Pule and his team at Nungu Diamonds. As a local bespoke jewellery brand, Nungu Diamonds used locally sourced and expertly polished the gems to craft a crown befitting the regal stature of Miss South Africa.
Kealeboga, alongside his wife and co-founder of Nungu Diamonds, Ursula Pule, says the partnership with Miss SA brought his lifelong childhood dream to fruition.
Mowana is a creation of more than 800 stones, including diamonds, cubic zirconia and other gemstones, that unite to form a mesmerizing symphony of radiance. The crown's centre piece, a captivating 15 carat stone, encapsulates the essence of elegance and grandeur.
The official crown launch in Pretoria was an illustrious moment for Nungu Diamonds, and Kealeboga says it was an honour to present the 2023 Miss South Africa crown.
The Miss South Africa pageant, held on 13 August at the SunBet Arena in Time Square, Pretoria, served as the grand stage for the crowning moment. Natasha Joubert, a 26-year-old model and entrepreneur, secured the title of Miss South Africa 2023 and became the inaugural bearer of the resplendent Mowana crown.
Another NWU alumnus, Anke Rothmann, was one of the top seven finalists in this year's competition. Anke (23) completed her BPharm degree in 2022 at the Potchefstroom Campus.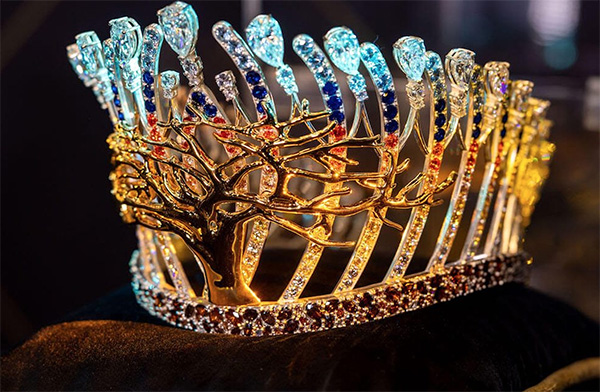 NWU alumnus Kealeboga Pule and his team are the creators of Mowana, the new Miss South Africa crown.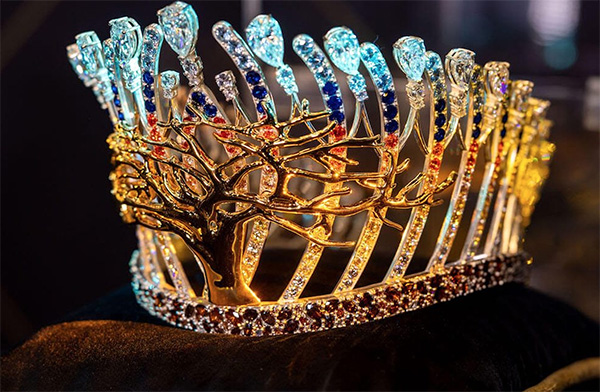 Mowana in all her splendour.