North-West University (NWU) academic and director of Indigenous Language Media in Africa (ILMA) research unit Prof Abiodun Salawu has commended the South African television news channel Newzroom Afrika for expanding its horizons with the launch of its first Nguni-language news broadcast.
Prof Salawu says this is a very heart-warming development.
"I believe this would make information more accessible to Nguni language speakers, and it would go a long way.
"Speakers of isiZulu, isiXhosa, isiNdebele and siSwati can now access news and current affairs on the platform. It would of course enhance the promotion of African languages, and it is a step in the right direction," adds Prof Salawu.
He says this development will also open up employment opportunities for Nguni language graduates and for journalism graduates who are conversant with the languages. "I am sure the broadcasts of the news bulletins would be supported by commercials in the languages as well."
Newzroom Afrika Nguni news channel will be broadcasted on Mzansi Wethu, DStv Channel 163 and is expected to kick-off on 27 February 2023.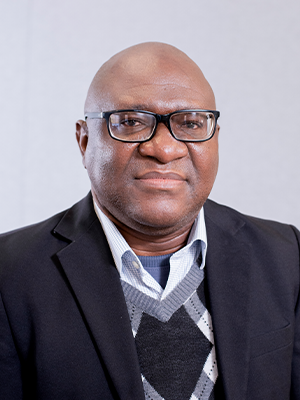 Prof Abiodun Salawu.