International research collaboration to confront the crisis of sexual harm
When it comes to designing and conducting international collaborative research, the North-West University's (NWU's) Optentia research focus area is blazing a trail of excellence within the South African higher education landscape.
Most recently, Optentia welcomed Proff Tess Patterson from the University of Otago in New Zealand in their midst as an extraordinary professor.
Professor Patterson – a seasoned academic, researcher and clinical psychologist – is an expert on harmful sexual behaviour, both in terms of the perpetrators and victims of such harm. More so, she specialises in the assessment and treatment of sexual offenders.
According to Prof Patterson, the high prevalence of sexual harm affects all members of society and therefore it cannot be ignored. This is especially true given the global severity of the problem that affects men and women of all ages and is also perpetrated by both male and female offenders.
Triage of sexual harm
During her recent inaugural lecture as extraordinary professor, she discussed a triage of sexual harm, namely: the child witness, the perpetrator and the victim-survivor to an audience of academic peers, future research collaborators and healthcare and help professionals.
Her lecture focused on examining three key areas related to sexual harm. First, it focused on the child as a witness in cases of childhood sexual abuse and the dire need for gold standard forensic interviewing practices. Secondly, she surveyed atypical perpetrators of sexual harm, that is female sexual offenders and adolescents who engage in harmful sexual behaviour. And lastly, she explored the long-term outcomes and lived experience of those who have survived childhood sexual abuse (both male and female).
The high prevalence of sexual harm both in New Zealand and South Africa emphasises, according to Prof Patterson, the important role that help professionals, who are involved in sexual abuse assessment, treatment and research, play.
Having said this, Prof Patterson explains that it is important that the impact on the perpetrator's others – as these offenders belong to others and in many instances have a spouse, children, parents or a wider family – also be recognised in terms of this devastating crime of shame.  Through her research she therefore advocates for interventions in terms of service provision for offenders and their others.
Moving beyond stereotypes
Prof Patterson further explains that by ascribing stereotypical labels such as "predators" and "monsters" to these offenders, communities lull themselves into a false sense of security by thinking that they know how a sexual offender looks like. She says that the time is long past that we think of the perpetrators of sexual harm as only being males from the age of 35 and older.  
Today these offences are being committed by adolescents, cousins, mothers, uncles, aunts and neighbours and as such communities should be vigilant.
Applied research to drive change
Dr Patterson's research interests in sexual abuse and offending are mirrored in her clinical work. Since 2010 she has worked as a specialist clinical psychologist assessing and treating adolescents and adults who have sexually harmed or offended. In this role she advises and informs legal practitioners, courts, Corrections, CYF (Child, Youth and Family) social workers, teachers, other practicing psychologists / psychiatrists, and provides comprehensive risk assessments.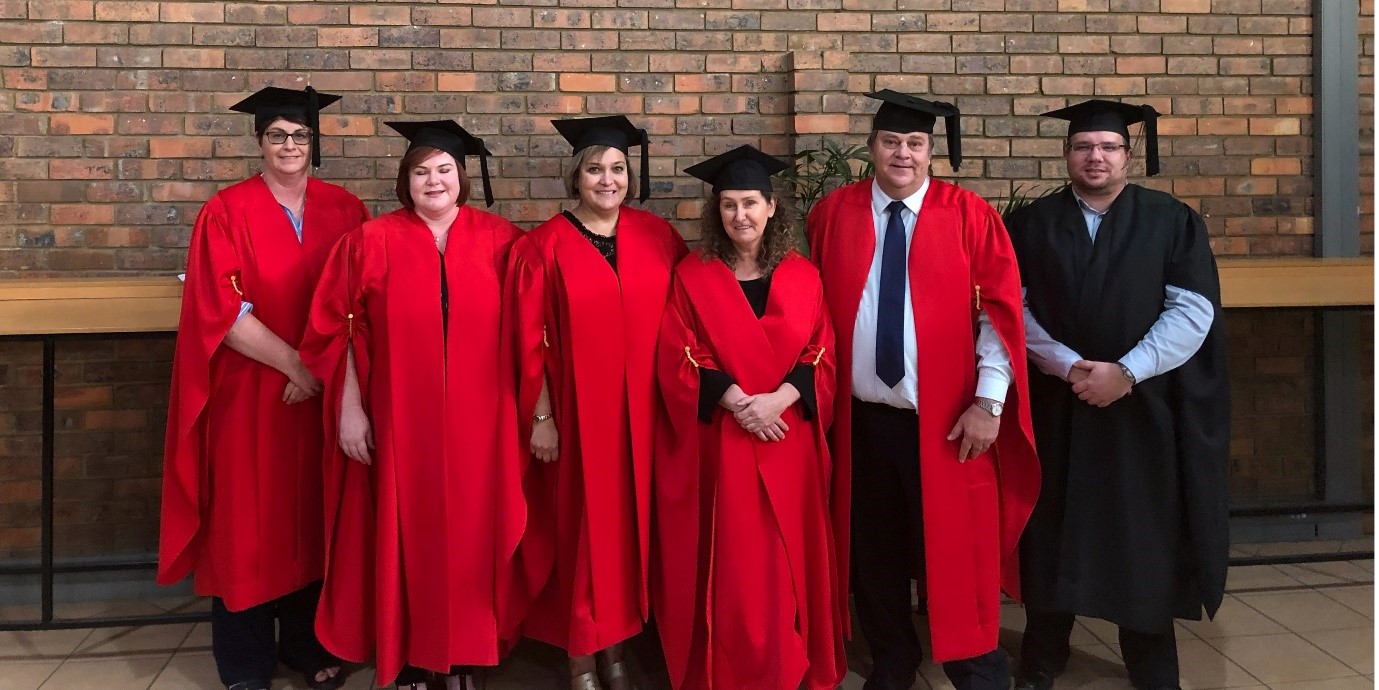 Optentia celebrated the appointment of Prof Tess Patterson as an extraordinary professor. From left are Prof Mirna Nel, Prof Hayley Walker-Williams, Prof Ansie Fouche, Prof Tess Patterson, Prof Ian Rothmann and Christiaan Bekker.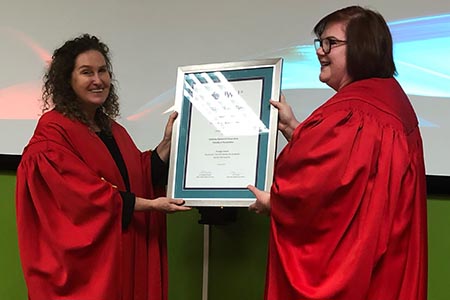 Prof Hayley Walker-Wiliams presented the Extraordinary Professor Certificate to Prof Tess Patterson.