Here comes the next generation of eco-warriors
The future of the planet may not be as gloomy as many predict. A North-West University (NWU) researcher is doing her part to groom a new generation of eco-warriors armed with the knowledge and commitment to combat water scarcity and other challenges linked to climate change.
Dr Irene Muller of the Faculty of Education is on a mission. By combining her academic skills, research abilities and love for Mother Nature, she is breathing new life into environmental education and enhancing the impact of citizen science in Gauteng.
Dr Muller recently started rolling out an action research pilot project that will empower citizen scientists to investigate and monitor the sustainable use and consumption of water to address climate change resilience.
Justice and sustainability
By exposing primary school curricula to environmental education content and practices, education will yield more responsible actions for a just and sustainable society. Internationally, education for sustainable development is an integral element of quality education and a key enabler of sustainability efforts.
"The research intends to educate for environmental longevity while promoting positive societal change in schools. This change will be set in motion by the role-players within the school's footprint of influence, including learners, teachers, parents and community members," she says.
The research, focusing on environmental education, will incorporate cultural diversity and indigenous knowledge and encourage critical thinking.
Vulnerability to climate change necessitates research
Africa's growing vulnerability to climate change necessitates research that will enable communities to cope with climate change-related impacts, such as water scarcity, drought and intense storms, Dr Muller explains.  
"Schools who align education practices and outcomes within local contexts yield learners who engage with their immediate surroundings and as such can play a vital role in addressing environmental vulnerabilities. This calls for a cross-curriculum approach."
Since schools have varying socio-economic and environmental challenges, Dr Muller foresees that the research will reveal different levels of vulnerability.
"Since it is difficult to imagine how communities in other parts of the country are experiencing the effects of climate change, the research will bring together primary school learners from Rustenburg, Mafikeng and Vanderbijlpark to share the results of their research on how climate change is affecting their respective communities."
She says the impact of climate change is likely to include aspects of health, economy, society and culture, and not just the environment.
Hope for a new generation
Educators and Grade 7 learners in the social sciences (geography) and life sciences will participate. All the schools taking part in the study have water sources nearby.
Data will be gathered through questionnaires, recorded group discussions and participant observation. Each participant will be actively involved in testing and monitoring the quality of water within their communities.
This pilot project forms part of an international collaborative dialogue on global climate change and embraces dynamic partnerships with Norway, the United Kingdom, Israel, the Philippines, diverse areas of the United States, Bangladesh, Australia, Ireland, Denmark, Netherlands and Malaysia.
In the process, a whole new generation of eco-warriors is coming to the fore.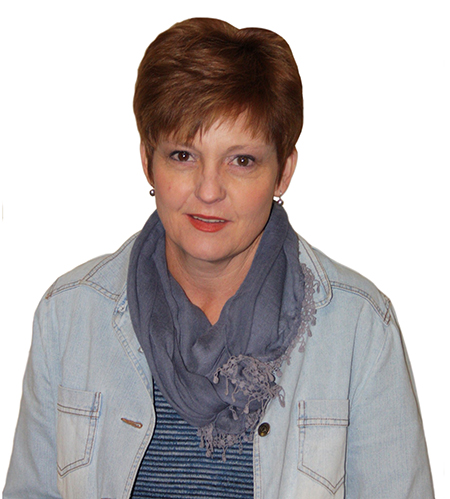 Dr Irene Muller.