Faculty intervention successfully reduces first-year panic
It is true: to be a first-year student at university can be one of the most exciting, but also the most stressful times in a young adult's life. It is therefore natural that you might feel overwhelmed by your new surroundings, the responsibilities associated with personal freedom and the pressure that goes with it.
In light of this, the North-West University's (NWU's) Faculty of Economic and Management Sciences on the campus in Vanderbijlpark embarked on an intervention programme aimed at empowering first-year students by introducing an academic and social support network. 
The intervention – dubbed the First Generation Project – was rolled-out as part of a pilot project and according to the coordinator, Kgomotso Malinga, the success of the intervention will henceforth see the implementation of the project on the campuses in Mahikeng and Potchefstroom as well.
The programme is run by the faculty's School of Industrial Psychology and Human Resource Management, and stems from the outcomes of several focus groups conducted with the new intake of first-year students during the annual Registration Orientation and Reception (ROR) Week.  During these sessions many first-year students indicated that they feel overwhelmed and as such find it difficult to navigate their new environment, both socially and academically. 
According to Kgomotso, many students indicated that they were worried that they might fail and disappoint their parents. Some students were also concerned about aspects such as time management, the impact of stress, budgeting and how they will cope under pressure.
During the course of the academic year, the participating first-year students were paired with senior students within the faculty for one-on-one mentoring and coffee sessions. These mentors – all members of the School of Industrial Psychology and Human Resource Management – provided the first-year students with academic and social support.
The faculty recently celebrated the success of the programme with a gala dinner during which certificates of appreciation were awarded to the mentors and the mentees.
Kgomotso says the students appreciated and benefitted from the intervention.  She believes that the students now fully understand the demands that come with being a university student. 
"By means of workshops and the mentoring sessions we have successfully bridged the gap between high school and university, and we have equipped our first-year students with the necessary emotional reserves to deal with the associated stresses. Having dealt with these fears and perceptions, the students can now enjoy university life to the fullest," says Kgomotso.
More about the programme
During the workshops, the following topics were discussed at length:
Handling failure and having a winning mind-set.
The importance of effective relationship management.
Budgeting and financial management.
How to stay calm and flourish in stressful situations.
Effective time management and work-life balance.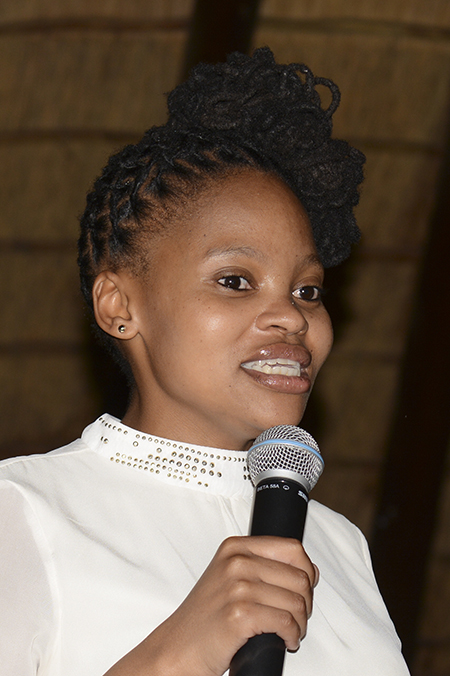 Kgomotso Malinga, coordinator of the First Generation Project. Photo: Chilli PicNic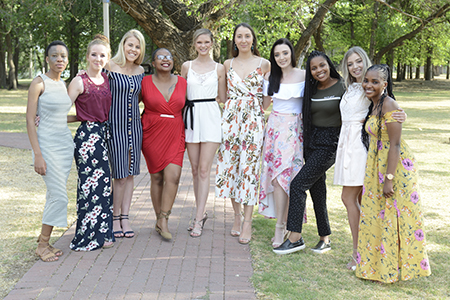 Here are some of the senior students who acted as mentors. From left are Ivy Xekwa, Franick Steyn, Chanel Jonker, Lebohang Motsapi, Elrie Tibshraeny, Alexia de Sa, Marilie Viljoen, Jessie Mathope, Marelie Botha and Tiisetso Boikanyo. Photo: Chilli PicNic