Crowns, confidence and charisma - Miss & Mr NWU Vaal 2019
If you thought that beauty pageants were just about high fashion and desirability, you have another thing coming. At the North-West University's (NWU's) campus in Vanderbijlpark the annual Miss and Mr NWU Vaal pageant represents a celebration of confidence, charisma and talent.
This year saw the beautiful Azania Msagala and the charismatic Mark Langa walking away with the spoils and title of Miss and Mr NWU Vaal respectively.
According to Lethiwe Khubeka, a member of the Directorate Student Affairs and the pageant coordinator, the annual pageant aims to showcase the public speaking skills, achievements, community service and talents of the participating students. In short: 21 students stepping up to be ambassadors of the university and role models of positive change and empowerment.
To the winners go the spoils
This year saw the two day residences – Acacia and Oryx – taking center stage with Azania representing Acacia and Mark a proud representative of Oryx. The runners-up were: Fortune Royal Nsele (1st princess), Mary Kolopang (2nd princess), Mokgadi Mabitsela (1st prince) and Mduduzi Msiza (2nd prince).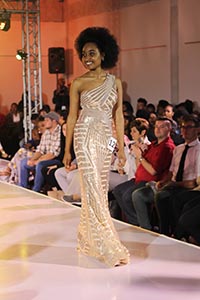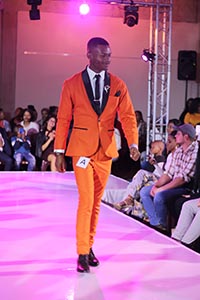 Azania Msagala, Miss NWU Vaal 2019/2020.                  Mark Langa, Mr NWU Vaal 2019/2020.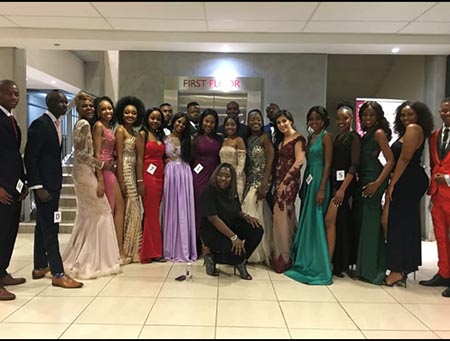 Representatives from all campus residences took to the catwalk during the campus in Vanderbijlpark's annual beauty pageant. In front is Lethiwe Kubheka, pageant coordinator.