Chantel to join the SA Student netball squad
The netball team of the North-West University's (NWU's) campus in Vanderbijlpark might not have tasted USSA (University Sport South Africa) success, but still managed to impress the national selectors.
During the USSA tournament – which took place in Potchefstroom – the team from Vanderbijlpark beat the likes of the University of the Witwatersrand (Wits) and the Tshwane University of Technology (TUT). The team suffered defeat at the hands of the Vaal University of Technology (VUT), the Cape Peninsula University of Technology (CPUT) and University of Western Cape (UWC) – resulting in the team just missing-out on a Top 10 standing.
The highlight of the team's USSA campaign was the selection of Chantel Fivaz to the SA Student squad that will compete at the World University Championships and the Confederation of University Sport: Africa (CUCSA) tournament later in the year.
More about Chantel
Chantel (18) – a first year BEd student (specialising in Senior and FET education) – has been an avid netball player since primary school days at Laerskool Kollegepark in Vanderbgijlpark. In grade 11 and 12 she played for Hoërskool Driehoek's first netball team and enjoyed frequent call-ups to regional and provincial teams.
She is however not just a force to be reckoned with on the court, but also a Gauteng accredited referee and experienced coach. This year saw her coaching the 0/14 netball team of her alma mater, Hoërskool Driehoek.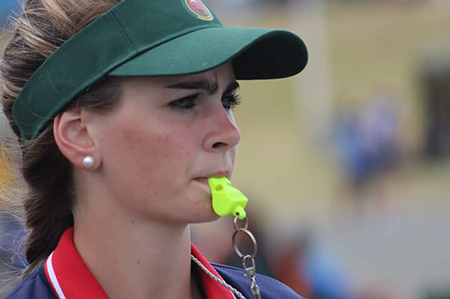 Chantel Fivaz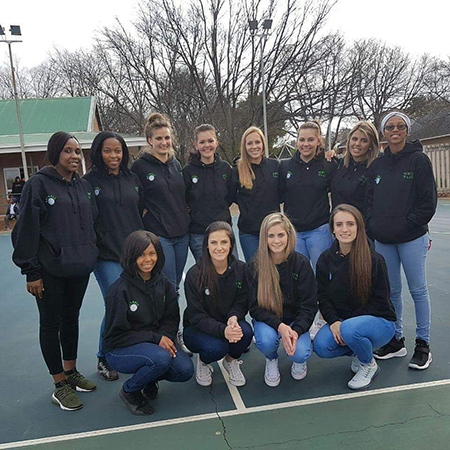 The NWU Vanderbijlpark USSA netball team.