Alumnus to spearhead the NWU Vaal Rugby Club in 2017
If the name Lukas van der Schyff sounds familiar, it might just be that your paths crossed at the Vaal Triangle Campus of the North-West University (NWU Vaal) – first as a student, then as an alumnus and now as the newly elected Chairperson of the NWU Vaal Rugby Club.
Lukas - who completed his BCom Marketing degree in 1998, was recently elected as the chairperson of the NWU Vaal Rugby Club. Together with his management committee, he is set on building forth on the club's reputation as one of the best sport development vehicles in the region. "I want to contribute towards strengthening the culture of camaraderie and success within the club, and I am looking forward to developing the club's management structure and processes," says Lukas and adds that this year will see the introduction of new sponsors and the acquisition of several talented young players to strengthen the club's arsenal.
The plan for 2017
According to Lukas the focus for 2017 will be on the Valke Premiere League and the upcoming USSA (University Sports South-Africa) Championship. In terms of the Valke Premiere League the club will enter three teams, namely: first team, second team and the u/21 team. The latter is widely regarded as the pace setters for the league having won the coveted title four times during the past six years.
The club has produced scores of provincial players and according to Lukas the drive to produce high calibre players to the provincial teams will remain. Having said this, the club will further broaden its development scope by entering a third team to participate in the Rural League.
With the club no longer taking part in the Varsity Shield and Varsity Cup tournaments, the annual USSA Championship serves as a sterling opportunity for players to catch the eye of talent scouts and henceforth the preparation for the championship will be very important.
The coaches for the 2017 season are:
First team: Gerrie van Aswegen
Second team: Zardu Faul and Adriaan Maartens
U/21 team: DJ Oosthuizen and Dudley Thompson
Join today
If you would like to join the NWU Vaal Rugby Club, you can do so during the scheduled practice times on a Monday, Tuesday and Wednesday at 18:00 at the Campus grounds in Hendrik van Eck Boulevard.
* Shaun Meijer was elected as the club's Deputy Chairperson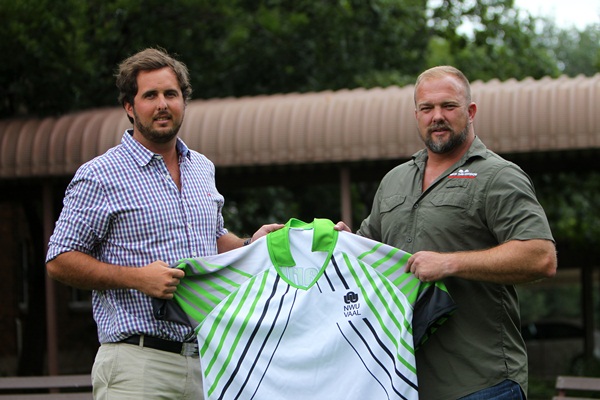 Shaun Meijer and Lukas van der Schyff. Photo: Ettienne van Rensburg
Location
Vaal Triangle Campus
Hendrik van Eck Boulevard
Vanderbijlpark
South Africa