Alumna shines bright on national music stage
With her soothing voice, shining personality and entertainer's flair, Verona Goslett is fast becoming a South African household name.
This talented young alumna of the North-West University (NWU) is currently taking the national music scene by storm as a participant in The Voice SA (M-Net, season 3), a chart topper with her debut single, Maskers, and as a nominee for a coveted Ghoema Award.
Verona, a small-town girl from Meyerton in Gauteng, has established herself well as an actress, reality show star, television and radio presenter, producer, journalist and now also as musician. The latter being a "dream come true" for the BA language practice graduate.
Ghoema Award nomination
Her debut album, Maskers, featured prominently on numerous local radio hit charts and saw her being nominated for a Ghoema Award in the category: Best Contemporary Album by a Female Artist. This category includes the likes of Cordelia, Jennifer Zamudio, Lizanne Barnard and Tarryn Lamb and will be contested on 17 April 2019.
The Voice SA
Verona can currently be seen taking part in the popular The Voice SA reality show and stunned celebrity judges Francois van Coke and Riana with her rendition of Avril Lavigne's "Head Above Water" during the so-called blind auditions. As part of #TeamRiana, Verona will now compete against 13 other team members during the knock-out stages.
Verona dedicated her performance during the audition round to her father, which she describes as being her biggest supporter.
Her journey to stardom
Verona says that she was only four years old when her talent was discovered. Her aunt would pick her up from school and then the two of them would sing together on their way home. At the age of eight, Heidi Schoeman of the Theatre of Performing Arts took her under her wing and she performed her first song at the Vereeniging Arts Festival for which she received an A++ rating.
During her school career she regularly participated in Eisteddfods, school concerts and arts festivals. She also completed her Trinity Concert Certificate. For four years she was also a member of the prestigious South Gauteng Youth Choir, Colla Vocé.
Her journey to stardom took off in 2012 when she played the role of Brionay in a couple of episodes of the popular soapie, 7de Laan. In 2013 she was the runner-up in the reality television series Jy is my Liefling on KykNET. The producers of the film Liefling used this series to select the female lead in the stage production of Liefling.
Together with her good friend, Llewellyn du Plessis, she also starred in, directed and produced the television series, Vir Ewig en Altyd. The programme featured the wedding industry: from venues and invitations to legal advice and marriage counselling before the big day.
As the co-presenter of a breakfast program on 90.6FM Stereo, Verona became well-known in the Vanderbijlpark. Her stint at the radio station started in 2014 when she was appointed as news writer and reader.
When she is not singing, she works for the magazine Game & Hunt and also manages the publication's social media platforms and video productions.
A proud alumna
Aptitude tests showed that she had a talent for languages and from 2011 she studied BA communication studies and language practice at the NWU. She also completed an honours degree in journalism in 2014.
During her first year of study, Verona was awarded as the best performing student in the then Faculty of Humanities. According to Verona her last year at the NWU definitely prepared her for the work environment. "That was the most difficult but also the most informative year of my entire time at the NWU and I wouldn't trade that for anything else," she says.
One thing she enjoyed very much at the campus in Vanderbijlpark was that the classes in her third and honours year were small. "The eight honours students were from totally diverse backgrounds and we became very attached to one another. We also became friends with our lecturers – bonds of friendship that we will cherish for many years."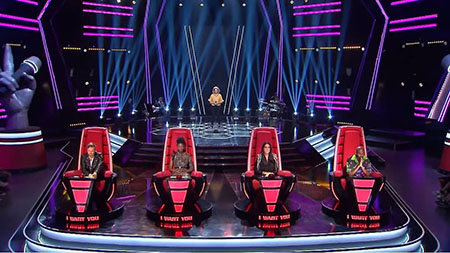 Verona on stage during her blind audition for The Voice SA.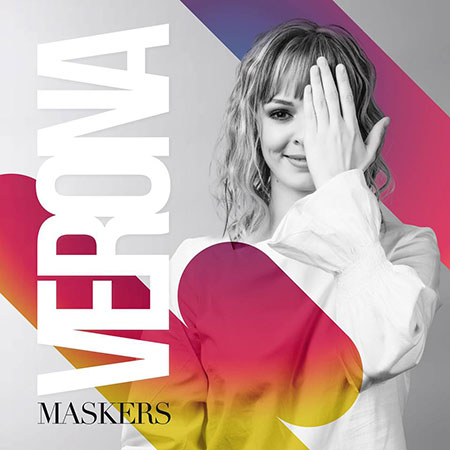 Verona's debut album, Maskers, was released in 2018.