Universities must do more to accommodate risks
In what is being described as required reading for all South African university vice-chancellors and risk managers – especially in light of increasing intimidation and violent disruptions of lectures, seminars, talks by scholars, Senate and Council meetings, a recent opinion article by Prof Hermien Zaaiman of the North-West University's (NWU) Vaal Triangle Campus is proving that an ounce of prevention is worth a pound of cure.
Professor Zaaiman is the manager of the UARM Centre for Applied Risk Management . During an interview with the online media resource, The Conversation , Prof Zaaiman had the following to say about the mitigation of risk within the higher education sector.
The reality of risk management at universities
It is an undisputed fact that university managers have their hand s full battling the many risk they face – be it the safety of staff and students, fee protests or governance issues. In light of this many universities have risk management policies, teams and processes in place. According to Prof Zaaiman research conducted by UARM shows that institutions' attempts at formal risk management tend to be limited to a regularity, compliance-based approach in line with government requirements but goes no further.  
She continues to state that there is little actual integration of formal risk management principles in daily decision-making at all management levels. In the case of an institution identifying and assessing risks and logging it in a risk register, this is often only an annual effort that takes place before an internal audit and annual reporting. Professor Zaaiman refers to such risk registers as "costly artefacts that add no real value." Theoretically, a risk register should be a living document that continues to inform decision making during management meetings throughout the year.  
Research is the key to unlocking the uncertainty that risk causes
"Risk has to do with uncertainty; people struggle to conceptualise and manage that which they are unsure about," explains Prof Zaaiman and adds that the UARM team is currently busy with research on the use of date from risk-related news reports to facilitate the risk identification and assessment process. Since human beings struggle to identify and manage events we are uncertain of – those which haven't happened yet, it is far easier to focus on what is already going wrong. This very human limitation makes implementing risk management difficult in all organisations.
Research, according to Prof Zaaiman provides an evidence-based way of looking at risk that allows managers to learn from others' experiences, creating a collective institutional memory. If universities are willing to learn from their global counterparts – and to carefully monitor the news, they can go a long way to mitigating risks in a practical and helpful manner.
Better understanding to aid in better management
In practice, overburdened university management teams often simply do not have the time or the resources to actively share their risk experiences with other institutions.  It is Prof Zaaiman's view that news reports – freely available on the internet, can offer a workable solution.
"As part of our ongoing higher education research project, we have used news reports about universities to identify the kind of risks other higher education institutions should be planning for," says Prof Zaaiman and adds that these reports also provide information about the expected frequency of events related to these risks, as well as causes and responses to such events.
"Once we have collected event reports, we link to the risk types that university managers must consider when making decisions as part of their roles. 
With these reports in hand, university stakeholders are empowered to be able to ask pertinent risk-related questions about their own institutions."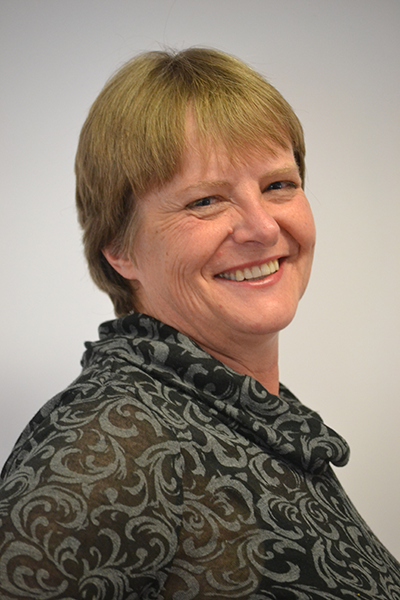 Prof Hermien Zaaiman, manager of the UARM Centre for Applied Risk Management  on the Vaal Triangle Campus of the North-West University.