United Nations welcomes Prof Klaus Kellner
His list of accolades continues to grow. Prof Klaus Kellner has been appointed as a member to serve on the National Coordination Body for the United Nations' Convention to Combat Desertification (UNCCD) in South Africa.
Prof Kellner hails from the School of Environmental Sciences and Development at the North-West University (NWU). He will form part of the team that will function as a coordinating forum regarding the preparation, implementation and evaluation of the UNCCD's National Action Programme (NAP).
He has a staggering list of achievements, in addition to being a National Research Foundation C-rated researcher.
His expertise lies in vegetation dynamics with the emphasis on SLM technologies. These are physical practices that controls land degradation, and enhances productivity or other ecosystem services. Prof Kellner is also an expert on the impact of desertification, land degradation and drought (DLDD). His expertise includes the restoration of degraded rangelands in mostly arid- and semi-arid systems, as well as industrial damaged sites.
"This is a great honour for Prof Klaus, our research unit and our faculty," says Prof Nico Smith, director of the Unit for Environmental Sciences and Management.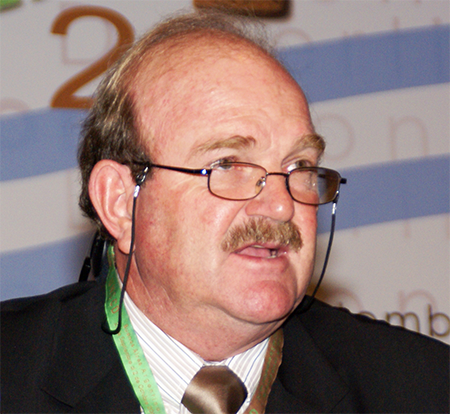 Prof Klaus Kellner