Thokozane makes headway in reality show
Thokozane Zulu is a man with a plan. This final-year student in Public Governance at the North-West University's (NWU's) campus in Vanderbijlpark has his sights set on parliament, and if his recent performance in the SABC reality show, One Day Leader, is anything to go by, then his dream is sure to be realised.
During the elimination stages, Thokozane beat more than 900 applicants to secure himself a spot in the Top 30. Although he was not included in the final Top 6, he is already working towards his application for next year's rendition of the show.
Currently he is honing his leadership skills by actively taking part in student governance on the campus. He is a house committee member of the Longfellow off-campus residence, a member of the campus's Legal Counsel and a former executive member of the History Society.
For Thokozane, experience fuels leadership development and as such he embraces all opportunities and challenges that come his way. After completing his secondary schooling career, he found himself at a crossroad: he wanted to pursue his lifelong dream of serving his community as a political leader, but did not have the financial means to further his studies. Subsequently he started to work at a well-known fast-food chain and started to save up money to cover his registration fee at university.
He remembers this time in his life as "challenging" and tells of how he was put down by his manager on several occasions. "I remember telling my manager that I will not be deterred to follow my dream and that today he might be my manager, but tomorrow I will be his president," says Thokozane.  
During this time, he learnt the valuable leadership lesson of persistence, and today this is his message to all other young people. "Hardship breeds character and prepares you for greater things. As a leader you must stay focused and believe in yourself."
More about One Day Leader
One Day Leader is a television series in which six young people showcase their leadership skills by tackling modern day South African social, economic and political issues as a way of competing for the coveted title. The show tells the story of the development of these six young people from ordinary young people into willing, influential, accountable, thoughtful, calculating and brave visionaries, the epitome of the future youth leaders of our country.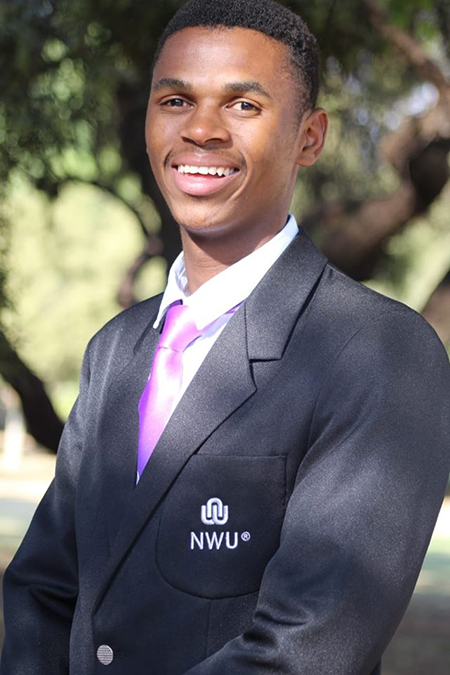 Thokozane Zulu.