NWU expert sheds light on competitive intelligence in sport
Competitive intelligence lends a helping hand to your aspirations by equipping you with information that will assist in the quest to put an athlete on the podium.
This is according to Dr Liandi van den Berg, an expert in sport management at the North-West University (NWU).
Dr Van der Berg recently facilitated a workshop on competitive intelligence in sport during a Sport Directors' Summit in Pretoria.
The workshop took place at Hoërskool Garsfontein and saw sport directors of rugby, cricket, hockey, athletics and netball in attendance.
During the event Dr Van den Berg shared her research findings on competitive intelligence with the delegates. She also advised them of the latest industry trends such as enhanced technology based analysis and refined coaching systems.
By sharing her expertise on the subject, the attending sport directors received valuable insight on how to further enhance their athletes and teams' competitiveness.
According to Dr Van den Berg, competitive intelligence equips coaches, sport scientists and practitioners with information and strategic management techniques to optimally enhance performance.
"The science behind competitive intelligence involves the retrieval of information and data from the environment, opponents and individual performance," explained Dr Van den Berg.
She said that competitive intelligence will enable sport managers to:
Understand the competitive environment better, including rival teams.
Identify weak spots and addressing it accordingly, for example by devising new tactical manoeuvres and alternative game plans.
Make informed decisions and resolve problems by means of strategic interventions.
"Aside from your basic abilities in speed, strength, control, and whatever else is required to master a particular sport, competitive intelligence will set you apart by means of mental toughness and preparedness," said Dr Van den Berg.
She added that even the fastest, strongest, and most talented athletes will underachieve if they don't focus, are unable to let go of mistakes, lack self-confidence or can't handle the pressures associated with competitive sport.
"In short, competitive intelligence counteracts the uncontrollable by means of strategic knowledge. It allows athletes to better understand how to play and how to train more effectively."
*The host, Hoërskool Garsfontein, competes amongst the top schools in Gauteng and its athletes and teams boast various sporting achievements and titles. According to Mr Retief Smith, head of sport at the school, the workshop emphasised the importance of a well thought through coaching philosophy and motivated the different representatives to enhance their coaching practices by means of competitive intelligence systems.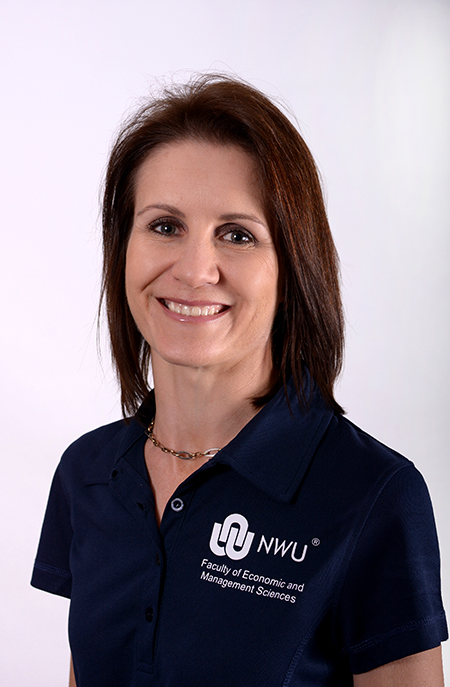 Dr Liandi van den Berg.