International econometrics expert to deliver keynote address at Social Sciences Conference
The North-West University's Vaal Triangle Campus (NWU Vaal) is joining hands with the Social Sciences Research Society in Turkey to host the 8th International Conference on Social Sciences (ICSS) later this year.

The conference will take place in Durban from 23 – 25 August 2017 and will see delegates from around the world in attendance while global experts will be sharing their respective views on the impact and importance of social sciences. One such an expert is Prof Pat Obi.  
Prof Pat Obi
Professor Pat Obi is an endowed professor of finance at Purdue University, Hammond, in the United States. He received his doctoral degree in Finance and Econometrics from the University of Mississippi and, is a Certified Hotel Industry Analyst (CHIA), a charter he received in 2016. Currently, he is the director of the executive MBA programme at Purdue University where he also teaches courses in corporate finance, financial derivatives, and quantitative methods.

In the aftermath of the January 2010 earthquake in Haiti, Prof Obi joined a team of American academics in an annual volunteer teaching assistance at Université Nouvelle Grand'Anse in Jérémie, Haiti. At various periods from 1995, he served as an international visiting scholar at several universities, including: Vytautas Magnus University (Lithuania), Vilnius Technical University (Lithuania), Kyung Hee University (South Korea), Khon Kaen University (Thailand), and Ghana Institute of Management and Public Administration.

In addition to serving on the board of various organisations in the Chicago area, Prof Obi also consults for businesses and local governments in the United States on matters relating to valuation, financial planning, and financial performance. He also conducts regular financial workshops at community centres and businesses, especially those in the hospitality industry.
Apart from numerous teaching awards, Prof Obi also boasts with many research accolades, including a research award from the Academy of Finance, the Institute for Global Business and Finance, the Association for Global Business, and Applied Business Research. Prof Obi has over 70 scholarly publications and is on the editorial boards of five academic journals. He is the author of: "Basics of Business Finance" and "We Must Change the Way We Live".

More about the ICSS Conference
ICSS represents a platform for individuals who are interested in all fields of social sciences and as such the conference focuses on disciplines such as economics, entrepreneurship, corporate and public governance, political science and sociology – to name but a few.
By means of the ICSS conference the organisers aim to bring together a wide audience of academics, policy makers and practitioners around clearly defined topics, engage participants in fruitful debate, and facilitate mutual understanding. An additional goal of the conference is to provide a place for members of academia and professionals with interdisciplinary/ multidisciplinary interests related to social sciences to meet and interact with members inside and outside their own particular disciplines.
Full papers which have been through a double-blind peer review process and accepted will be published in one of the following e-journals:
•    International Journal of Social Sciences and Humanity Studies
•    International Journal of Economics and Finance Studies
•    International Journal of Business and Management Studies
•    International Journal of  eBusiness and eGovernment Studies
This year sees Prof Herman van der Merwe – executive dean of the Faculty of Economic Sciences and Information Technology, and Prof Babs Surujlal – Director: Research Development, both from the NWU, serving as conference co-chairpersons.
The third conference co-chairperson will be Prof Can Aktan – Chairman: Social Sciences Research Society, Turkey.
For more information, please visit the ICSS website: http://www.icssconference.net/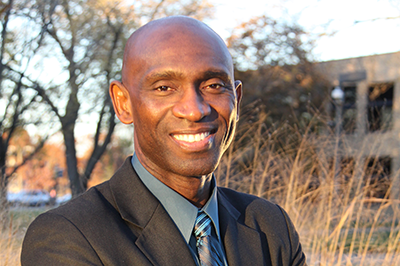 Photo: Prof Pat Obi