Breast is best
Breastmilk is known as a superfood that provides babies with immune-building power and brain-boosting properties. When new moms with premature infants cannot express milk, human milk banks (HMB) come to the rescue.
Researchers at the North-West University (NWU) recently conducted a multi-disciplinary study titled "Stakeholder attitudes towards donating and utilising donated human breastmilk". The aim was to determine the attitudes of mothers, healthcare workers and grandmothers towards HMBs in the North West Province.
The master's study was conducted by Charlene Oosthuizen from the Centre of Excellence in Nutrition (CEN), under the supervision of Prof Welma Lubbe from the School of Nursing Sciences, and Dr Robin Dolman and Dr Namukolo Covic from CEN.
Safety and health issues
The study kicked off in 2014 and was published earlier this year. Focus group discussions at a public hospital and clinics in the province were used to obtain insights from 41 participants.
According to Prof Lubbe, South Africa has a low exclusive breastfeeding rate, with only 8% of infants younger than six months receiving breast milk only. The North West Province has the lowest exclusive breastfeeding rate in the country, although there are a number of HMBs.
The study found that all the participants knew about human milk banking, but not everyone knew the processes that were followed during milk banking. Prof Lubbe adds that participants stated that if they had a better understanding, it would be easier for them to donate and receive breastmilk.  
"Mothers and healthcare participants were worried that they might not have enough milk to feed their own children if they donated their breastmilk," says Prof Lubbe. She adds that, when asked how they felt about their own children and grandchildren receiving donated milk, one of their biggest concerns was safety and the possibility of HIV transmission.
"The participants stated that all donors need to undergo various screening tests before donating," she says. The study also found that the participants were sensitive about the race and culture of the breastmilk donor.
"The study shed some light on the barriers affecting the acceptance and donation of human breastmilk from HMBs, but more research needs to be conducted in this regard," she concludes.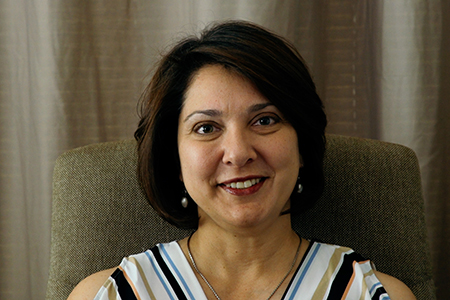 Prof Welma Lubbe