Wendelle is an epitome of academic and football excellence
The normal career span for a soccer player is 10 years, not taking into consideration the nature and extent of injuries sustained.
Often, this is why players invest in their futures beyond football in preparation for the day when they hang up their soccer boots.
Soccer Institute captain Wendelle Martin was among the 250 graduates who were conferred with either a diploma or a degree during the 2018 Spring Graduation ceremony on the North-West University's (NWU's) campus in Mahikeng.
Wendelle received his Diploma in Sports Science during the event on 25 October 2018.
He excelled in both academics and sports and was elected as captain of the soccer team in 2017.
He says being captain of the institute's soccer team has been an honour as well as an eye opener for him. "I was given the chance to lead a group of talented players who really showed their mettle from the very first day."
Prior to joining the Soccer Institute in 2015, Wendelle played for Bidvest Wits.
He says playing for the Soccer Institute changed his daily workload, and he had to balance his studies with training and playing. "People don't always realise how challenging it is to be a student and an athlete."
Wendelle believes that an opportunity to play for the Soccer Institute is an achievement on its own. "It's any player's dream to play for an institution that has produced a number of PSL players."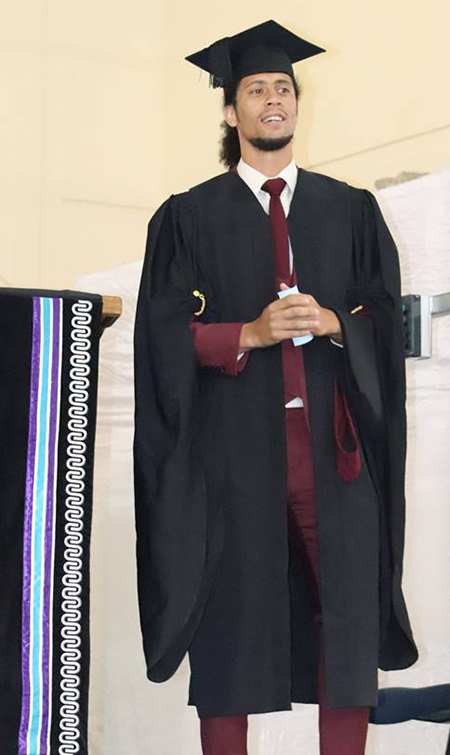 Wendelle Martin received his Diploma in Sports Science during the 2018 Spring Graduation ceremony.