Thousands attend NWU career fairs
With about 6,2 million unemployed people between the ages of 15 and 64 years in South Africa, the North-West University (NWU) is determined to do its bit to decrease these alarming statistics. 
During the month of May the NWU Career Centre hosted five career fairs across the three campuses to expose students and graduates to potential employers.
The Career Centre hosted three general career fairs on the three campuses that targeted all students, and two accounting career fairs on the campuses in Vanderbijlpark and Potchefstroom. A total of 119 organisations took part in the career fairs and more than 3 167 students attended the five events.
"The events were a great success - our students were very enthusiastic and their engagement with the organisations was remarkable," says Thoriso Maseng, Career Centre manager. "We received a lot of feedback from the organisations, and they were very impressed by our students and the career fairs overall."
In previous years the Career Centre did not have a system in place to determine how many students attended events. "This year we started using a scanner that scanned all the attendees' student cards. This scanner is a pilot project of the university's Electronic Services Department," says Thoriso.
He adds that his team is also brain-storming new ideas to ensure that all students that attend the career fairs are accounted for.
Cream of the crop network with industry
On the eve of the career fairs on each campus the Career Centre hosted cocktail networking events for the NWU's top-performing students. The students were able to engage with their peers and various organisations.
 "I would like to thank the team at the Career Centre for their constant support and hard work, and all the students who volunteered from the three campuses," says Thoriso.
What lies ahead
Next up on the Career Centre's agenda is two more career fairs. On 17 July an engineering science and a natural sciences career fair will take place on the campus in Potchefstroom.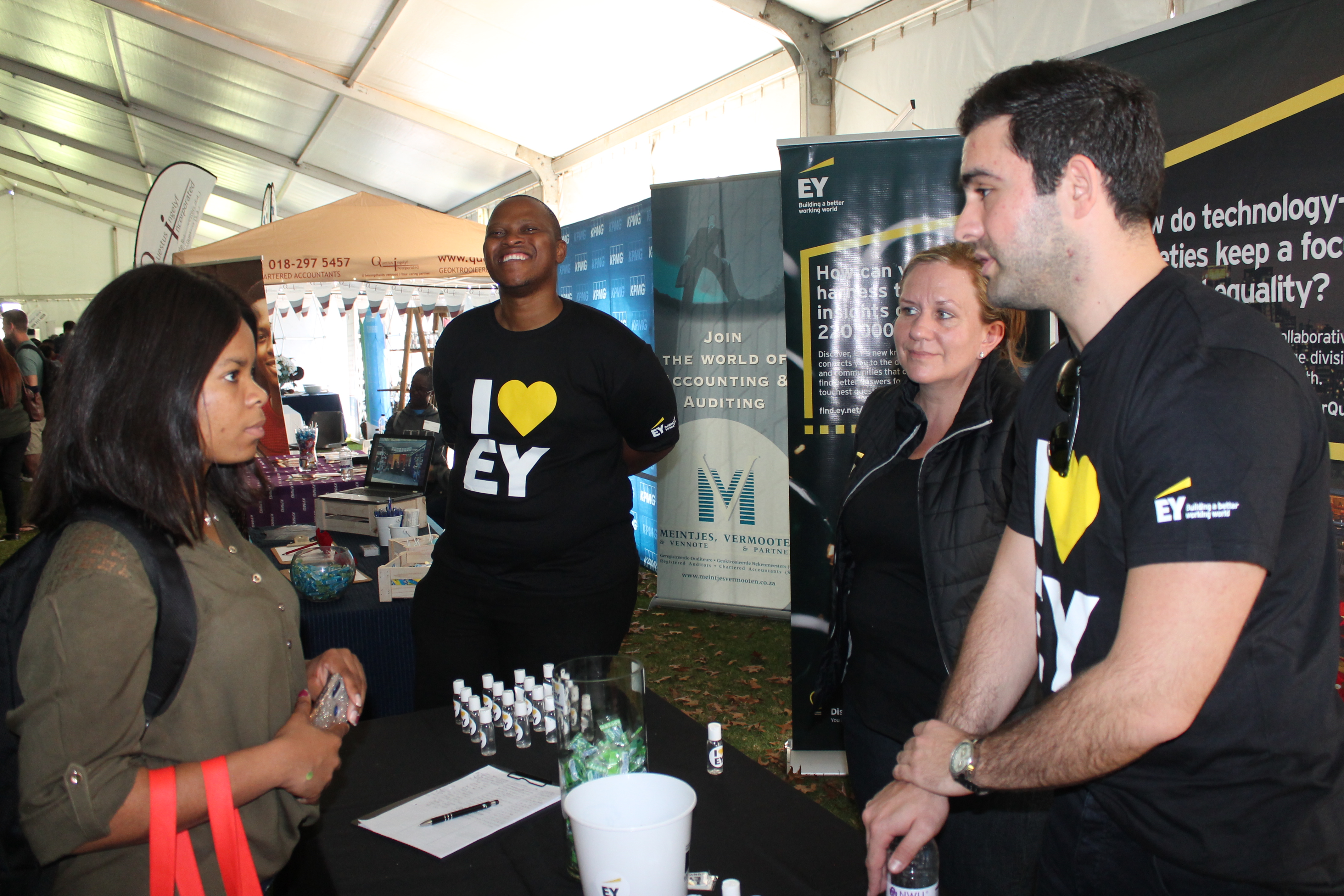 Various NWU students and representatives from organisations attended the Career Centre networking event on the campus in Potchefstroom.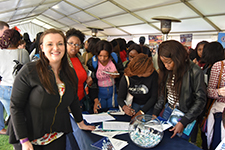 The career fairs on the campuses in Mahikeng and Vanderbijlpark were also a huge success.