TELIT-SA to host workshop on research funding and applications
On 8 and 9 June 2017, Dr Charmaine Williamson will facilitate an introductory workshop on research funding and applications which is hosted by the research focus area Technology Enhanced Learning and Innovative Education and Training in South Africa (TELIT-SA) on the North-West University's (NW's) Vaal Triangle Campus.
Dr Williamson needs no introduction within the higher education sector or civil society. As the project manager of the Research Management Portfolio of the Southern African Research and Innovation Management Association (SARIMA), and the former academic programme manager for Africa and international for the South Africa–Netherlands Research Programme on Alternatives in Development (SANPAD/SANTURST), she has worked closely with international and national scholars and with more than 600 doctoral candidates around building academic identities and research proposals.
TELIT-SA
Researchers within TELIT-SA is hard at work to not only vest the entity but also to expand its reach and impact. TELIT-SA focuses on the theory and practice of learning technologies across an array of disciplines in higher education. In short: a dedicated focus on the practice of technology-enhanced learning. Heading-up this dynamic entity is Prof Seugnet Blignaut, a seasoned and highly regarded expert in educational technology. Prof Blignaut elucidates that the first aim of this entity is to provide a research home for all scholars to hang their research hats relating to technology-enhanced learning.
More about the workshop
The two-day workshop will take place on the Vaal Triangle site of delivery in Vanderbijlpark and interested parties should RSVP by Friday, 26 March 2017. Whilst participants are encouraged to have a working proposal, this is not a prerequisite, and you may attend even if you do not have a grant proposal.
Workshop queries can be directed to telit-sa@nwu.ac.za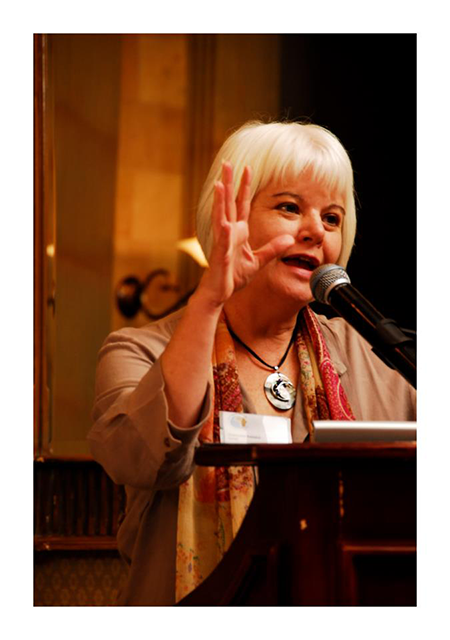 Dr Charmaine Williamson