Tehilla takes healing music to the world
North-West University (NWU) alumnus, Lebogang Jackson Ntsoti, is taking the world by storm with his music.
The singer-song writer and master of ceremonies was born in Khuma in Klerksdorp in the North West Province, but spent most of his childhood in Matatiela in the Eastern Cape – a place he refers to as his home away from home.
Lebogang cites growing up in a church environment as the place where he first fell in love with music, and started learning to play the piano.
In the early years of his music life he was involved in a number of music groups. He attributes the influences to his sound to artists such as the Jaziel Brothers, Lesego, Abey Mofokeng, Impact, Bishop Benjamin Dube, and even secular music giants like Zakes Bantwini Joe Nina, Tshepo Tshola, Caiphus Semenya and Sibongile Khumalo.
Learning from his arguably rocky journey in the music scene following the failure of his debut album in 2008, Lebogang chose to focus his energy on being a contemporary gospel recording artist, fusing afro-pop and contemporary gospel.
Lebogang has shared the stage with the likes of The Soil, the Jaziel Brothers, Benjamin Dube, Israel Mosehla, Takie Ndou, Sfiso Ncwane, Ayanda Shange, Takie Ndou, ROFIWA, Women in Praise and many others. He was also the opening act for Mawat, an award-winning gospel artist at the Carnival City Crown Gospel Awards Celebration.
Lebogang believes that music should be about good news and encouragement, uplifting and bringing hope to people. He says his music targets all people irrespective of their involvement in a particular church. Asked what the future holds, Lebogang says he plans to record an afro-jazz album and to venture into song writing for other artists in South Africa.
Lebogang holds a degree in political science and international relations and a postgraduate diploma in advanced diplomacy from the NWU. He also holds a certificate in security studies and is currently studying toward a business management qualification at UNISA.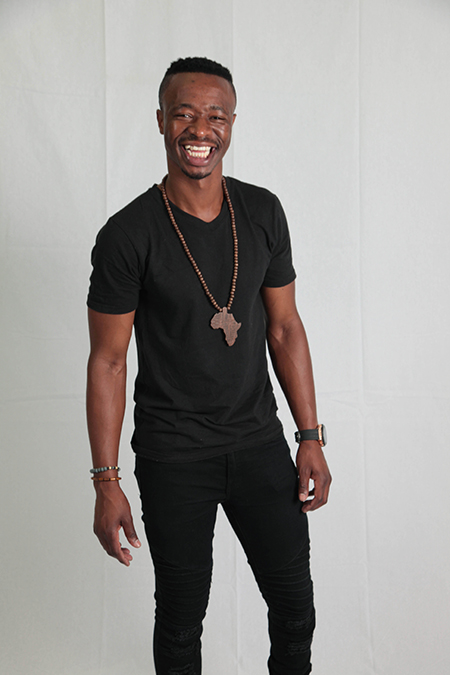 NWU alumnus Lebogang Jackson Ntsoti is taking the world by storm with his music.