Taxing answers to carbon emissions
Studies have shown South Africa is one of the world's largest carbon emitters. Dr Michelle Barnard, a senior lecturer from the North-West University's (NWU's) Faculty of Law, has pledged to try and change this.
Dr Barnard recently published an award-winning article on this topic. The article focused on greenhouse gases, climate change mitigation in South Africa, and how the country can apply the proposed carbon tax that is set to be introduced later this year or in 2019.
Greenhouse gases are a group of compounds that are able to trap heat (longwave radiation) in the atmosphere, warming the Earth's surface.
Dr Barnard's research described in detail the possible outcomes the proposed carbon tax regulation could have, and how the revenue generated from the tax could be used to force organisations to start doing business differently and encourage the public to start consuming differently.
"The main drive and objective of the carbon tax is to induce behaviour change through the mechanism of pricing. The aim is to curb greenhouse gas emissions and promote sustainable development. Thus, the tax is used as a market-based measure to internalise the external costs of climate change," she explains.
South Africa does not currently have any form of carbon tax. The country only has the Air Quality Act and the National Environmental Management Act regulating the release of certain emissions. "There are regulations for organisations that emit certain gases into the atmosphere, but there has never been a carbon tax," she adds.
She hopes that her research will contribute to the body of knowledge on how the South African government can implement fiscal measures to mitigate climate change in the country.
"I hope that this research also helps people realise the impact their daily living has on the environment, and that it motivates them to start consuming differently."
Award-winning research
Earlier this year, Dr Barnard received an award from the South African Academy for Science and Arts in conjunction with the South African Language and Culture Association for her research.
Her article was published in an Afrikaans journal, and the editor of the journal nominated her for the award.
"I am extremely proud about receiving this award because it was my first article in Afrikaans. A lot of work went into the article. It is extremely difficult publishing in Afrikaans, because most of the literature available is in English," says Dr Barnard, adding that she hopes this will motivate researchers to publish some of their work in the country's other official languages.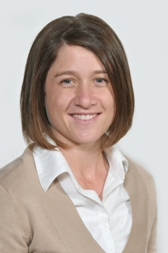 Dr Michelle Barnard