Study examines pressures of young adult diabetes
The challenges that come with adolescence and the pressure of school is well known. Add a chronic illness that requires constant management, and this will certainly add to the load.
Marietjie Willemse recently obtained her PhD degree at the Autumn Graduation Ceremony North-West University's (NWU's) campus in Vanderbijlpark with a study that closely examined these pressures.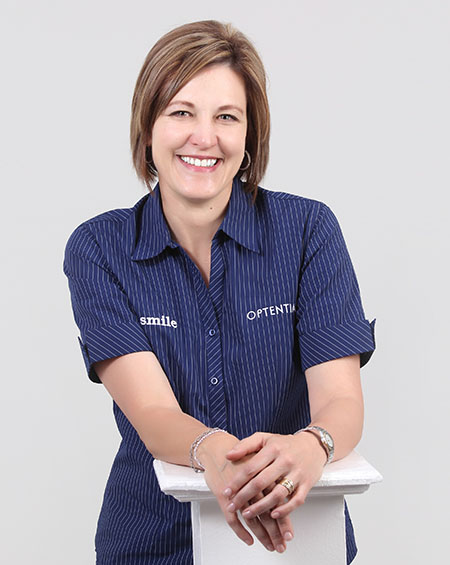 Marietjie Willemse
In her thesis, "Diabetes management behaviours of young adults towards psychological well-being", Marietjie explored psychosocial variables underpinning psychological well-being for these young adults using a multi-methods research approach with a predominantly qualitative paradigm. 
The findings from her study included the experiences of developing an autonomous identity while living with the challenges of managing type 1 diabetes, as well as the emotional distress that young adults experience. This distress was mainly due to practices linked to restrictive meal plans and overall loss of their dreams and aspirations, and the diabetes management activities and social support that they experience as very personal, frustrating and challenging, resulting in their diabetes journey to be experienced as incredibly lonesome.
Despite young adults experiencing emotional distress, they still managed to uphold near-normal blood glucose levels, which made it necessary to explore the proposed meaning-making framework for these young adults.
The outcome of such a framework was to create a new, normal way of living with type 1 diabetes. The research highlighted the cognitive complexity of diabetes management behaviours that need to take place on a daily basis in order to manage the condition effectively.
More about Marietjie Willemse
Marietjie Willemse was born in Pretoria and matriculated from Hartebees High School in 1988. She holds a BA degree in psychology from the University of Pretoria, as well as a diploma in higher education from UNISA. In 2010, she completed a BA degree in industrial psychology and an MA in industrial psychology cum laude. 
Stemming from her master's study, she has co-authored one research publication to date. Marietjie has taught at a number of schools, has acted as part-time lecturer at the NWU's campus in Vanderbijlpark, and also worked as a behavioural scientist.
The study was promoted by Dr E Deacon.