Students share expertise to address local needs
Students at the Potchefstroom Campus of the North-West University (NWU) have discovered that soap in hotels and guest houses are often used only once and then thrown away. They then came up with an initiative to recycle this waste soap in order to be used again.
The Lesego soap project is in collaboration with students and lecturers of the Faculty of Engineering and a non-profit organisation called Enactus. According to the Enactus president, Tshegofatso Lekabe, they are tasked to create a platform where students work hand-in-hand with educators and business leaders to improve the livelihoods of members of the local community.
Several hotels and guest house have been identified and a logistics plan was established. Soon, students started to gather the used soap and recycled it to produce new soap.
The recycled soap is then distributed to about one hundred needy community members in Ikageng and the rest are being sold back to the relevant hotels and guest houses.
If anyone is interested in donating used soap to this initiative, Tshegofatso can be reached at nwuenactus@gmail.com or be contacted on 076 614 0853.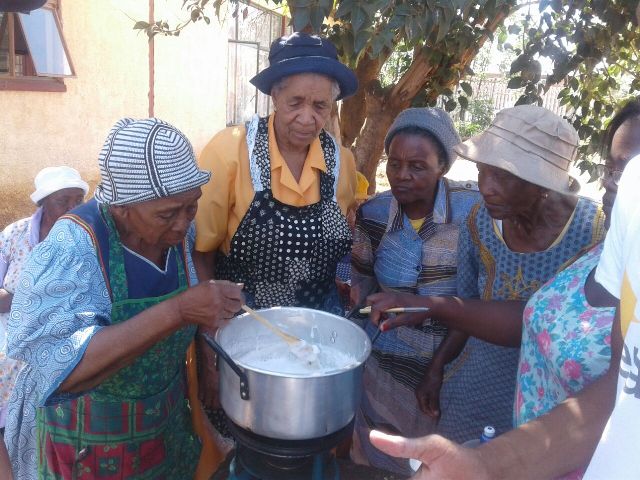 Members of the local community Ikageng learn how to recycle used soap.