Patria is FNB Res Rugby champion
At last! After four consecutive attempts the North-West University's (NWU's) men's residence, Patria, was able to beat Maties' Vishuis at the Danie Craven stadium in Stellenbosch by 16–8.
Although this was not the first time that Patria has captured the crown as Varsity Residence champion, this was perhaps the sweetest victory.
Over the past few years Vishuis has known which NWU numbers to punch, but this time the NWU succeeded in retaliating.
Patria and Vishuis both scored only one try. Coenie Kruger dived across the line for the NWU, and Chappo Pieterse scored five points for the losing team. However, Danco Burger's kicking shoe made all the difference – this inside centre succeeded with a conversion and three penalty kicks. Dale de Wet scored a penalty for Vishuis.
Danco also managed to get Patria on the scoreboard first, and after about fifteen minutes Coenie added his wonderful try to give Patria a 10–0 lead.
From here onwards the Blue Machine remained in the lead, and fought hard to keep Vishuis away from their try line.
It was indeed a wonderful performance by a tenacious team.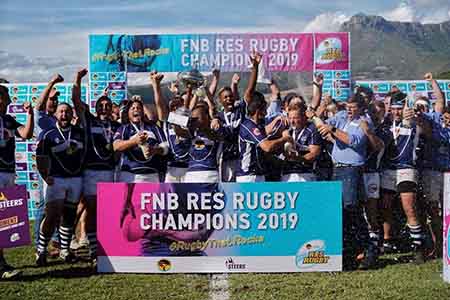 The NWU's Patria men's residence is the FNB Res Rugby champion for 2019.