NWU vice-chancellor to share governance insight at Leadership Summit
An impressive line-up of keynote speakers have been secured for the North-West University's (NWU's) fourth annual Leadership Summit. The summit will take place on 18 September 2018 at the Birchwood Hotel in Johannesburg.
One of the keynote speakers is Prof Dan Kgwadi, vice-chancellor of the university. He will be joined by Ms Phuti Mahanyela (Executive Chairperson: Sigma Capital), Prof Rolf Stumpf (Chairperson: Stadio Holdings PTY Ltd), Mr Brand Pretorius (retired CEO: McCarthy) and Ms Duduzile Mkhwanazi (CEO: Project Isizwe).
More about Prof Kgwadi
Dan Kgwadi was born on 28 July 1967 at Kraaipan Village in the North West Province.
As a scholar in physics, he was the recipient of several top scholarships, including the Educational Opportunities Council Scholarship (EOC), the United Nations Scholarship and, a work-study scholarship from Ball State University in Indiana to pursue his studies in the United States. He was also awarded membership to the prestigious Sigma-Pi-Sigma Honour Society. 
As an expert in his field, he has been a member of numerous professional bodies and have chaired the education sub-group of the South African Institute of Physics (SAIP).
He started his career as a physics teacher at the Phatisma High School in his home province, and went on to fulfil various other career opportunities, such as: a research and teaching assistant at Ball State University, head of the Physics Department at the Vaal University of Technology, manager and assessment coordinator at the National Nuclear Regulator.
His journey as a senior manager within higher education started in January 2005 when he was appointed as the first rector of the NWU's campus in Mafikeng. During this time – until April 2014 when he was appointed as vice-chancellor – he guided the campus through the challenges of transformation and a changing environment, not only in terms of higher education but also within the NWU. His leadership style reflects his commitment to academic excellence, community service and partnerships with civil society and industry.
As a subject expert and regarded academic he has served as an external examiner for master's and PhD students in the fields of physics and radiation physics. Despite his busy schedule as a campus rector, he continued to teach physics to first year students. To this extend he is a member of the UMALUSI Council and serves as a chairperson of the Assessment Standard Committee.
Prof Kgwadi has obtained the following degrees: BSc (Physics and Chemistry, University of Bophuthatswana); MSc (Physics, Ball State University, USA); MPhil (Environmental Law and Management, University of the North); PhD (Physics Education, Potchefstroom University for Christian Higher Education) and a second PhD (Management, Hanseo University, South Korea).
More about the NWU Leadership Summit
The summit represents a dynamic partnership between the university and the MIKS Foundation. The latter is a charitable, not-for-profit trust, charged with coordinating and funding of social development initiatives.
According to Mr Warren Makgowe, the NWU's director of stakeholder relations, the aim of the annual summit is to create a platform from where intellectual capital can be shared and, by doing so, contribute towards sustainable and innovative leadership in all spheres of the community. During the summit, the following discussion themes will feature:
Thriving during uncertainty and complexity – a leadership challenge.
Leadership and economic development.
Youth empowerment and the future.
If you are interested in attending the summit, you can register online. The costs involved are R1 500 per person, R1 200 for NWU staff and alumni and R1 000 for students. The closing date for registration is 13 September 2018. For more information contact Charmaine Smith on 071 200 6852 or send an email to csmisth@studio55events.co.za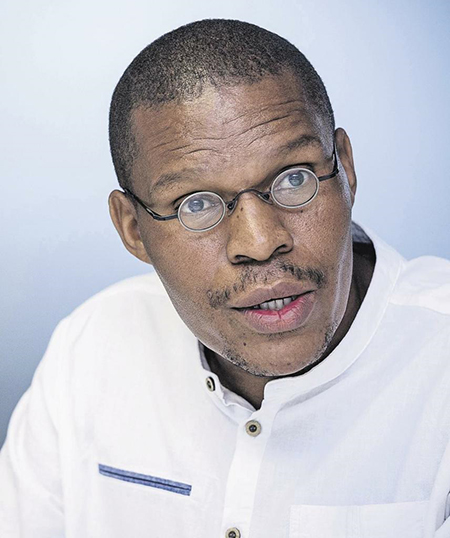 Prof Dan Kgwadi.