NWU vice-chancellor host luncheon for Grade 12 winter school learners
On 1 July 2018 Prof Dan Kgwadi, vice-chancellor of the North-West University (NWU), played host to more than 1 100 learners taking part in this year's annual winter school programme at the campus in Mahikeng.  
During his address, Prof Kgwadi expressed his gratitude to the Department of Education for having entrusted the NWU with the job of making a positive and meaningful contribution to the lives of learners through education.
"Your readiness to grab opportunities when they come depends on you. Take advantage of this opportunity presented to you by the Department of Education and the country to better your life. If you make a choice, you must take responsibility for it," said Prof Kgwadi.
The North West Department of Education, represented by Dr Bungane, also thanked the university for being part of this partnership which will assist Grade 12 learners greatly in their efforts to achieve their goals.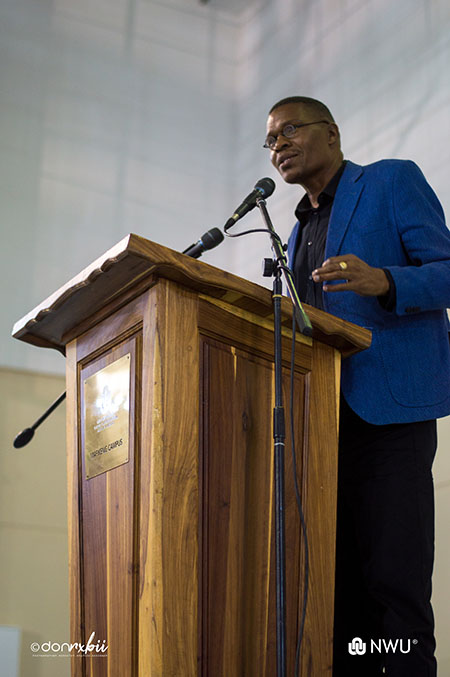 Prof Dan Kgwadi addresses Grade 12 learners during the annual winter school luncheon.