NWU Vanderbijlpark: teachers celebrate their alumni roots
The Alumni Office of the North-West University's (NWU's) campus in Vanderbijlpark recently welcomed more than a 100 professional teachers – all alumni of the university – on the banks of the Vaal River for an interactive workshop and networking session.
The focus of the workshop was lifelong learning and the benefits associated with this philosophy.
The keynote speaker, Prof Elrie Botha, an experienced industrial psychologist and the coordinating director of the School of Industrial Psychology and Human Resource Management, focused on aspects such as motivation, engagement and personality analysis as it affect professional development within the workplace.
During her address, Dr Sipho Kwatubana, a representative from the NWU's Faculty of Education, applauded the alumni present for the contribution they make towards shaping the next generation of South Africa's leaders and achievers. She also made use of the opportunity to share information regarding postgraduate courses available at the university for teaching professionals with the alumni.
According to Zanele Ngobese, NWU Vanderbijlpark alumni officer, the aim of the event was to not only provide alumni with a networking platform, but also to contribute towards their professional development as teachers. "As a university we pride ourselves on equipping our students with the necessary skills and knowledge that will help them to find employment that suit their specialisation," says Zanele and adds that the NWU continues to further add value to its alumni by offering continuous developmental opportunities and by doing so encourage alumni to embrace the ethos of lifelong learning.
The next alumni event will take place in August and will focus on graduates from the Faculty of Economic and Management Sciences.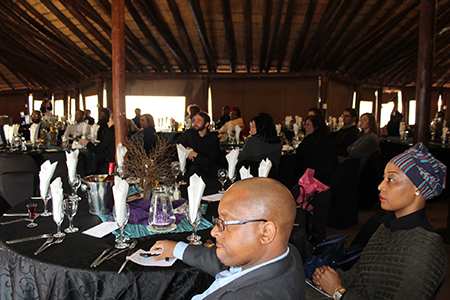 More than a 100 teaching professionals attended the alumni workshop and networking session.