NWU students come out in numbers to career fairs
The North-West University's (NWU's) Career Centre is pulling out all the stops when it comes to equipping its students with the necessary knowledge that is needed for the world of work. 
The centre hosted its annual engineering and natural and agricultural sciences career fairs on the campus in Potchefstroom on 17 and 18 July respectively. 
The career fairs were a great success with over 600 students attending the two events.
Career Centre manager Thoriso Maseng says he is really excited about how proactive NWU students are when it comes to their career paths. 
"It is really amazing to witness students and representatives from various organisations engaging about employment opportunities."
According to Thoriso 18 companies were present at the two career fairs, and they were able to count each and every student who attended this year. 
"With every career fair, it keeps getting better. These events would not have been possible without my team, I thank them for their commitment and continued support," he adds. 
Next on the Career Centre's agenda is a career fair on the campus in Mahikeng on 22 August and another on the campus in Vanderbijlpark on 29 August. Organisations from various disciplines will be at the two events and students are encouraged to attend.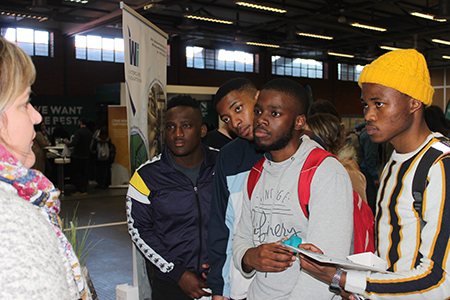 Career-fair-1: Eileen Denton from Watercare Mining is talking to Sello Phele, Aubrey Mphofu, Mxolisi Skosana, and Nkosinathi Sereo at the engineering career fair.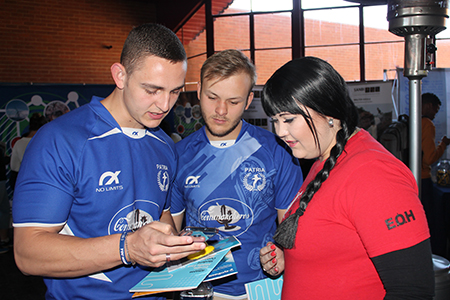 Career-fair-2: Marius Ludick and DW Briers chat to Charlene Greyling from EOH at the natural and agricultural sciences career fair.