NWU student selected for national USSA karate team
Karabo Motlhabane, a third-year BCom student at the North-West University's (NWU's) campus in Mahikeng has been selected to be part of the national karate team of University Sports South Africa (USSA).
Karabo was preliminary selected for the national team in October 2017 at the USSA competition held at the Tshwane University of Technology's (TUT's) Shoshanguve campus. The final selection took place on 17 February 2018 at TUT's campus in Pretoria.
The USSA national team will participate in the 2018 International University Sports Federation World University Karate Championship which will take place from 19 to 22 July in Kobe, Japan.
Karabo, a first-degree black belt holder, will take part in the Shotokan karate style competition.
"I am very proud to have been selected for the USSA national team. It's a great opportunity for me as an individual and I am determined not to disappoint," says Karabo.
"I would like to encourage more students to join our karate team on campus as it assists with self-discipline and self-defence," he adds.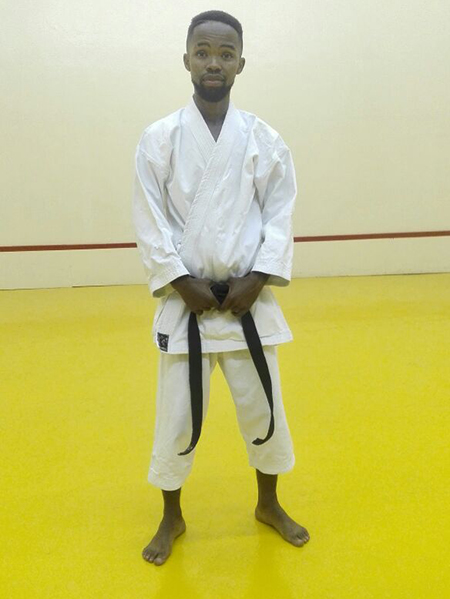 Karabo Motlhabane is now a member of the national USSA karate team.