NWU student to partake in African bodybuilding championship
North-West University (NWU) student David Tshoose continues to make waves in the bodybuilding and fitness community.
His performance during the recent Arnold Classic Africa 2019 has earned him the opportunity to compete in the International Federation of Body Building (IFBB) African Championship that will take place from 16 to 18 August 2019 in Luanda, Angola.
David scooped the first position in the Men's Athletic Physique category of the Arnold Classic Africa that took place in May in Johannesburg.
"Arnold Classic Africa affords athletes like me an opportunity to compete internationally against participants from across Africa," says David.
"I am delighted to be part of the South African team that will represent the country and the university at the upcoming African Championships."
David, a final-year student at the NWU's campus in Mahikeng, started participating in the Athletic Physique bodybuilding category in his first year.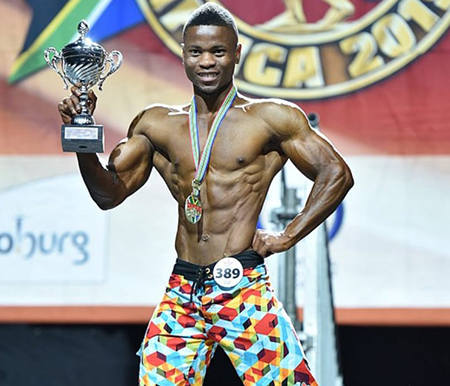 David Tshoose scooped first place in the men's athletic physique category during the recent Arnold Classic Championships.