NWU student develops mobile app that will save lives
According to the Automobile Association, driver fatigue is one of the leading causes of collisions in South Africa. Although some luxury vehicles are equipped to warn drivers of this danger, not many people can afford them. An engineering student at the North-West University (NWU) addressed this problem as part of his final-year study by developing a mobile app that alerts the driver when driver fatigue sets in.
Zanrich van Rensburg says his mobile app tracks the driver's eye movements and can take up to 30 pictures per second of the driver's eye. Information on how frequently the driver's eyes are opened and closed, and how long they stay that way, is evaluated on a minute-by-minute basis. The driver's heart rhythm is also monitored to determine if it slows down – another sign of fatigue. This information is then compared to the eye blinking information to determine whether drowsiness is indeed setting in. If so, the app sounds an alarm and sends an urgent SMS to previously saved contact numbers so that friends and family can phone the driver.
 "This year I'm starting my master's degree study, and I would like to continue working on the app to improve its effectiveness. It is already very affordable and I am hoping to make it available soon," says Zanrich.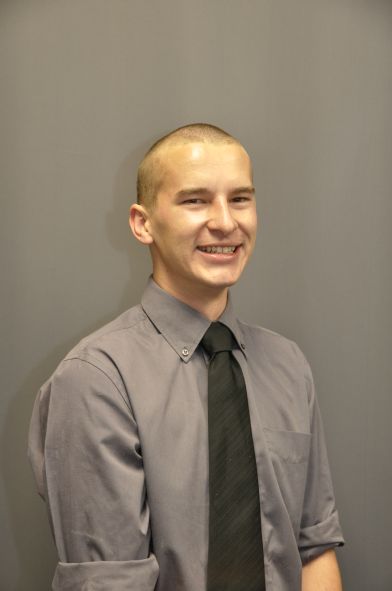 Zanrich van Rensburg has developed a mobile app that alerts drivers when driver fatigue sets in.